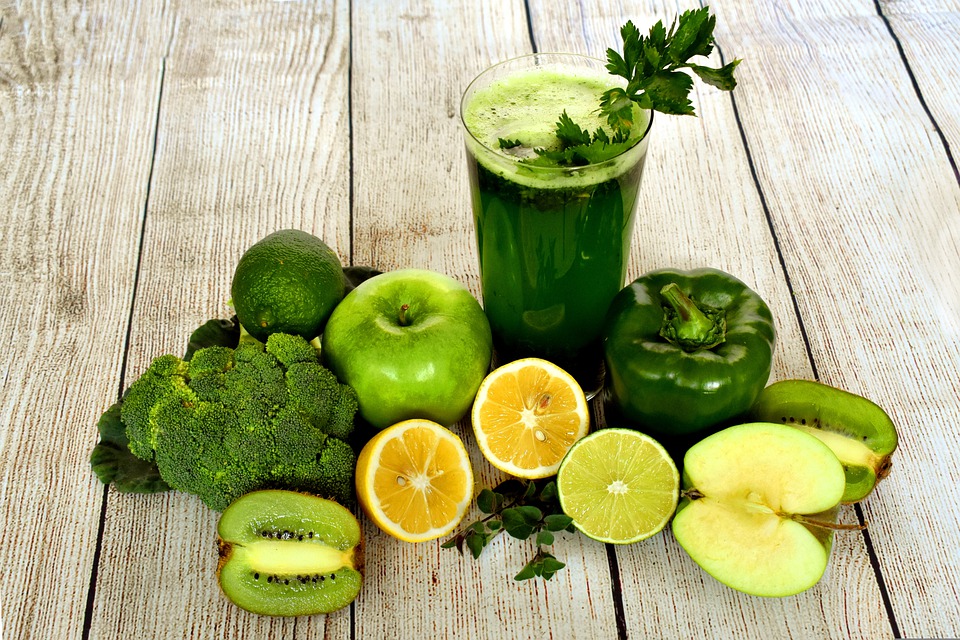 You need to be careful when juicing if you have a chronic condition or are taking certain drugs, says Adrienne Youdim, MD, an expert in medical weight loss and nutritional therapy in Beverly Hills, California.
Dangers and Side Effects of Juicing to Be Aware Of
It's important to consider the following things before grabbing a freshly squeezed juice:
You Could Risk Dangerous Drug Interactions
Some juices, like grapefruit juice, can interact with medications in a way that may be harmful. For example, grapefruit juice can make some cholesterol-lowering drugs more effective, leading to increased side effects. The U.S. Food and Drug Administration advises caution when consuming grapefruit juice while taking medication.
If you are on blood thinners, you should be careful about consuming too much vitamin K at one time, as it can counteract the effects of the medication.
Vitamin K intake should not be decreased while taking these medications, according to a study done in 2016. It is better to keep your intake consistent. Talk to your doctor before making any changes to your diet.
You May Increase Your Risk for Type 2 Diabetes if You Have Prediabetes
Around 84 million adults in America have prediabetes, a condition where blood glucose levels are higher than normal but not high enough to be diagnosed as type 2 diabetes, according to the American Diabetes Association. A study published in September 2019 in the journal Diabetes Care found that increasing the intake of sugary beverages—which includes 100 percent fruit juices—by ½ cup or more per day increased the risk of diabetes by 16 percent. However, replacing a glass of juice with a naturally calorie-free drink like water, black coffee, or tea decreased that risk by up to 10 percent.
Carol Koprowski PhD RD from Keck School of Medicine at the University of Southern California in Los Angeles advises that people with type 2 diabetes eat whole fruit instead of drinking fruit juice. A study published in the July 2013 edition of BMJ found that while fruit juice is associated with a higher type 2 diabetes risk, whole fruit actually has the opposite effect. This is likely because whole fruits contain fiber, which protects against diabetes. Researchers specifically mentioned blueberries, apples, and grapes as having this protective effect.
The American Diabetes Association says that fresh, frozen, or canned fruit without added sugars is a great choice. Yet, if you could only choose one, fresh fruit is the best option from a nutritional standpoint.
You Could Damage Your Kidneys if You Have Kidney Disease
Fruits and veggies contain potassium, which is beneficial as it helps regulate blood pressure, according to the American Heart Association. However, if you have chronic kidney disease (CKD), your kidneys are not able to get rid of excess potassium, which can be dangerous. Too much potassium can cause side effects such as an irregular heartbeat or heart attack, according to the National Kidney Foundation (NKF).
If you are suffering from CKD, it is likely that you will have to follow a diet that is low in potassium. This diet will involve limiting your daily intake of potassium to around 2000 milligrams. You may need to avoid eating foods that are high in potassium, such as bananas, grapefruit juice, avocados, dates, honeydew, kiwi, mango, carrots, greens (except for kale in small amounts), pomegranate, prune, and vegetable juices in general.
You May Face Food Poisoning if Choosing Cold-Pressed Juice
The FDA warns that while cold-pressed juice might taste the freshest, it is not pasteurized and may increase the risk of food poisoning. This is because juicing allows bacteria on the outside of the product to become incorporated into the juice. Pasteurization, however, destroys bacteria that can make you sick.
People with healthy immune systems are typically not at risk, but those whose immune systems are compromised, such as pregnant women, children, and older adults, are more vulnerable.
The text is saying that buying pre-bottled cold-pressed juice is more dangerous than making your own juice at home because the store-bought juice has been sitting around longer and thus has had more time for bacteria to grow. However, even if you make your own juice at home, you still need to take precautions to avoid making yourself sick, such as washing your hands and produce.
Some bottled cold-pressed juices are made using flash pasteurization, a process where juices are brought to a higher temperature for a shorter amount of time than traditional pasteurization. This can help preserve nutrients without compromising the safety of the juice. If you're buying your juice bottled, do your research first.
You May Be Setting Yourself up for Weight Loss Failure
Essentially, juice cleanses are ineffective and unnecessary. The rationale behind them is that consuming juice as your sole source of nutrition will enable your body to get rid of harmful toxins. However, this is unnecessary as our bodies already have an efficient detoxification system in place. Dr. Youdim explains that we have organs like the liver, intestines, and kidneys which work together to detox our bodies.
You May Be Undernourishing Your Body When Using Juice as a Meal Replacement
A proper meal includes three macronutrients: carbohydrates, protein, and fat. Fruit juice doesn't have all of these macronutrients, so it shouldn't be used as a meal replacement," says Johnston. Protein and fat are essential for feeling full and satisfied after a meal. Furthermore, Juice can't provide the nutrients needed for stabilizing blood sugar and sustaining energy throughout the day, she explains. The addition of fat slows down digestion, which leads to feeling more full, while protein helps to balance blood sugar. Juice is missing both of those key ingredients, and if people try to use Juice to replace meals for multiple days as part of a weight-loss plan, they will likely not feel very good.
So Why Do People Juice? What Are the Benefits?
People who juice usually fall into one or more categories and/or based on these reasons:
The juice cleanser uses a juice concoction with the goal of detoxing the body and giving the gut a rest.

The juice faster is typically looking to jump-start its weight loss by using fruit and vegetable juices as its main source of nutrition for up to a few days, weeks, or even months.

The juice snacker enjoys freshly squeezed juice with a meal or snack, and occasionally replaces a meal with only juice. This juicer simply likes juice or feels that fresh juice is a healthy addition to their diet on occasion.
There is little research-based evidence that juicing helps people reach any of the above goals. However, we can still use science and common sense to answer the most common questions about juicing.
Will Juicing Improve Your Health?
Juicing is not more nutritious than eating whole fruits and vegetables. It is often lower in many nutrients, and the beneficial fiber is near zero.
Juice does contain nutrients, though you'll get more health benefits from eating whole fruits and vegetables. Many people prefer drinking juice to eating whole fruits and vegetables, so if juicing helps you increase your consumption of produce, that is generally a good thing. However, you should prioritize ways to increase your daily consumption of whole fruits and vegetables over only drinking their juice.
Will Juicing Cleanse or Detox the Body?
No, juice cannot cleanse your body. There is no scientific evidence to support the claim that the ingredients in juice helps to eliminate toxins. Your body has its own detoxing systems (including the circulatory, respiratory, and digestive systems) that do not require juice to function properly.
You need to eat a balanced diet of minimally processed, nutrient-dense foods to keep your organs functioning properly. Juicing cleanses may prevent the body from functioning properly because you're not getting all the nutrients you need from fruits and vegetables. Adults should consume nutrient-dense, fiber-rich foods every day for optimal health.
Does Juicing Help With Weight Loss?
Maybe… but maybe not.
You shouldn't worry about any single food causing obesity. Weight loss is about burning more calories than you consume regularly. Juicing can help with weight loss, but it depends on how much juice you're drinking and what else you're eating.
On average, an ounce of mixed juice contains 15 calories. If you consume 1,400-1,500 calories per day, you could drink 96 ounces of juice and still lose weight. However, this juicing diet would result in muscle mass loss, increased hunger, and food cravings. Vitamins, minerals, fat, and other nutrients would also be lacking. Therefore, long-term weight loss would not be achievable on such a plan.
If you follow this type of juice fast for a few days, it probably won't harm a healthy adult. However, if you follow it for several weeks, or if you have certain medical conditions, it could lead to dangerous complications.
The best weight-loss plan is one that helps you achieve balance and moderation with a wide variety of foods that you enjoy and can stick with eating for the long term. Juicing may help you lose some weight in the short term, but it's not a sustainable way to lose weight.
If you contribute juice to your nourishment (and keep on eating different entire foods), you could without much of a stretch gorging calories and not get thinner by any means. A 12-ounce glass of juice for the most part contains 180 calories. Adding a couple of these glasses on top of your typical day-by-day admission would likely place you out of your weight reduction calorie go and could bring about weight addition.
Remember that weight loss is not simple. Eating more of any food is not going to help you lose weight.
Give It a Whirl: The Right Way to Juice
As long as you use common sense and follow these tips, there is no reason to avoid juicing altogether.
Turn yucky into yummy. Juicing can be a way to incorporate produce that you normally might not eat due to flavor or texture issues. Beets, kale, and spinach tend to be less noticeable when combined with the flavors of fruits and berries, so experiment by combining your least favorite produce items in different flavor combinations.

Don't pitch the pulp. You can still reap the benefits of that fiber-rich pulp by adding it to soups, stews, grain and rice dishes, pasta sauces, muffins, and quick bread. Don't let those nutrients go to waste—get creative with them in the kitchen.

Try a juicy smoothie. Use the fresh juice you make as the liquid component in your favorite smoothie. You can also add the discarded pulp. Blend in some ground flaxseed, nut butter, or avocado for healthy fats and some yogurt for protein. You'll end up with a complete, balanced meal.

Try the five-a-day challenge. Juicing can help you meet your five-servings-a-day minimum of fruits and vegetables; that means no more than one cup of juice daily, which counts as two produce servings. Just make sure you are incorporating enough whole fruits and veggies, whole grains, legumes, and lentils to meet your 25 grams of fiber as well. You may even surprise yourself by getting more than five servings.

Rotate and renew. Instead of limiting your produce juicing selections to the same few every time, rotate in new offerings based on what's fresh and locally available at your farmers market. Incorporate a variety of colors into your juice, as each color represents a different nutrient profile.