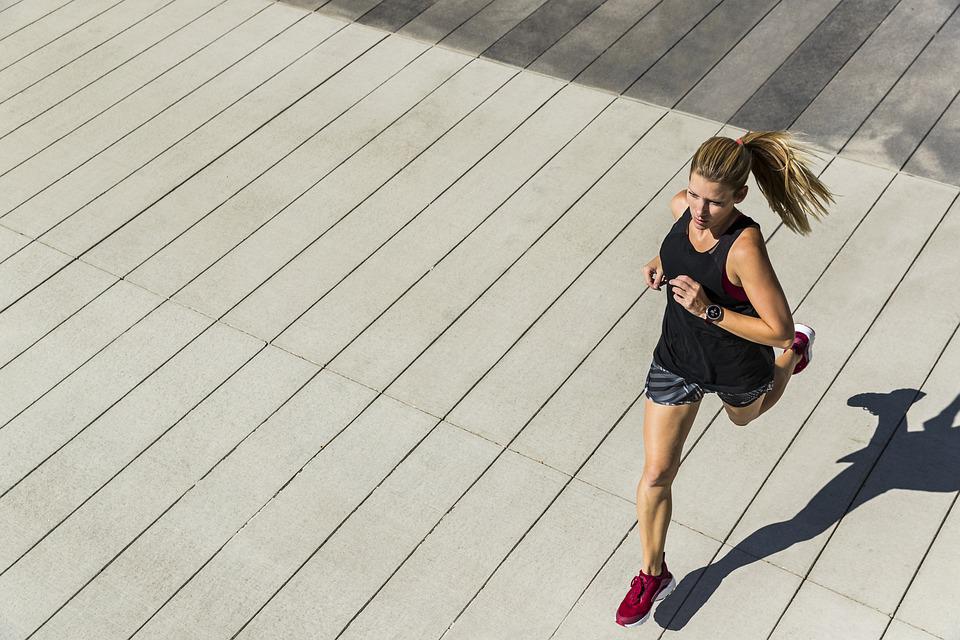 What to do when weight loss stalls
While it may be disheartening to see the needle on the scale stuck in one spot (or even creep up), don't give up on your weight-loss goals just yet.
Here are 12 ways Dr. Nabil Tariq, weight loss surgeon at Houston Methodist, recommends fighting back when your weight loss stalls:
Forget the crash diets
While it may be tempting to try a popular diet that your friends or the internet recommend, such as a juice cleanse, keto diet, intermittent fasting, or some other low-carb option, it is important to remember that these diets may not be the best option for long-term weight loss success.
"We actually refer to these crash diets as "yo-yo diets," since they often result in a person dropping a lot of weight during the diet, only to regain it almost immediately afterward. Then, he or she starts the diet again — and the yo-yo-like cycle continues," explains Dr. Tariq. "Crash diets simply aren't sustainable. In addition, these diets slow your metabolism and reduce lean body mass, making it harder to keep weight off long-term."
Dr. Tariq believes that crash diets are not effective because they leave people feelinghungry more often. He suggests avoiding crash diets and learning how to better manage hunger.
Eat water-rich foods
Drink lots of water and eat foods that are high in water and fiber content, such as vegetables, fruits, beans, hot cereals, potatoes, corn, yams, whole-wheat pasta, and brown rice. These foods take up a lot of space in your stomach, making you feel full, but don't have a lot of calories.
A pound of vegetables equals 65 to 195 calories, which is a lot of food for very few calories. A pound of fruit equals 200 to 400 calories, which is still a lot of food for very few calories. A pound of beans, hot cereals, potatoes, corn, yams, whole-wheat pasta, or brown rice equals 400 to 750 calories, which is a lot of food for very few calories.
A pound of dried cereal, fat-free chips, or white sugar has a lot of calories, around 1,600 to 1,725.
referring to pounds is important because the average capacity of a stomach is two to three pounds. The stomach doesn't really care if a person eats 500 or 5,000 calories as long as it is full. Once the stomach is full and the person feels satisfied, they will stop eating.
You can either have a 400 calorie meal that is filling and full of fiber and water, or a 1,400 calorie meal that is full of unhealthy fats and lacking in fiber. The former will help you lose weight, while the latter will cause you to gain weight.
Water-rich, fiber-rich foods are good for you because they contain a lot of water and fiber. These foods are linked with a long life and low rates of heart disease, diabetes, hypertension, and cancer.
Ditch the dry stuff
You should avoid dry, high-fat foods like chips, crackers, candy bars, trail mix, cookies, and other baked goods. These foods have very few calories per serving, so they will make you feel hungry all the time.
Dry food options such as bagels, pretzels, dried cereals, fat-free chips, and dried fruit should be limited, as they contain a lot of calories in a small amount. It's easy to consume 1,000 to 2,000 calories without feeling full.
Start out with a big satisfying salad
If you're looking to cut back on calories, start your lunch and dinner with a large salad. The fiber from the vegetables will help fill you up so you'll be less likely to overeat the more calorie-dense items that come after. When you're at a salad bar, load up your plate and go back for seconds or even thirds.
According to Kimberly Gomer, Director of Nutrition at the Pritikin Longevity Center& Spa, you should use a dressing with lots of vinegar but little or no oil, and avoid croutons, fatty meats, mayonnaise salads, creamy dressings, and cheese.
Three cups of salad with cheese, full-fat dressings, and bacon bits add up to 600 calories, yet provide little extra satiety for all those extra calories.
Track your diet and exercise
The weight loss equation is based on the calories going in versus the calories coming out. A calorie deficit leads to weight loss and a calorie surplus leads to weight gain.
While you may be able to guess how many calories you eat and burn in a day, tracking both diet and exercise gives a more detailed picture of where you may be going wrong.
"There are plenty of free apps available for calorie monitoring, and fitness trackers can help you understand how effective your workouts are," says Dr. Tariq. "Diet-tracking apps are particularly useful for helping you understand which foods and meals are particularly calorie-dense or unhealthy — so you can learn what to avoid."
Tracking your exercise will help you determine how many calories you should be consuming as a reward for working out. To avoid stalling your weight loss goals, the 150 calories you burned on the elliptical shouldn't be rewarded with a 300-calorie coffee drink. Weight loss is more effectively achieved by rewarding yourself with something other than food.
Make good use of your soup spoons
If possible, try to have soup, stew, or chili every day. These wet foods are rich in whole grains, beans, vegetables, and lean animal protein like fish or chicken. They can fill you up without costing a lot of calories.
According to several studies conducted at Penn State University, people who consume soups and stews rich in vegetables and grains tend to consume fewer calories by the end of the day than those who do not eat any soups or stews.
Don't drink your calories
Cut out calorie-containing beverages such as soft drinks, alcohol, milkshakes and even fruit and vegetable juices. Gomer explains that when you drink your calories, you don't feel as full. Whether you drink diet coke or regular coke, you'll still feel hungry after a few hours. A regular coke adds calories, but not fullness, to your meal.
This is also true for fruit and vegetable juices. If you drink a glass of orange juice, you are much more likely to eat more food (and more calories) than if you had eaten a whole orange. In addition, the glass of orange juice is 100-110 calories, which is double the amount of a medium sized whole orange (50 calories).
Every calorie counts and just 100 extra calories per day can lead to 10 added pounds per year.
Fruit juices are not as beneficial as eating whole fruits. You would get more benefits from an orange, apple, and watermelon than from a kid's size box of apple juice. Fruit juices are not as filling as whole fruits.
Get simple
You should be careful of places like buffets that have a lot of different types of food. These places can make you hungry because seeing a variety of foods stimulates your appetite. Gomer points out that this often happens at restaurants. We stuff ourselves with food until we can't eat anymore, but then we see the dessert menu and we have room for more.
The only foods that can make you eat more when you're full are those that are low in satiety but high in calories, like rich desserts. "Rich desserts are great for packing on the pounds but a disaster if you want to lose weight and keep it off," warns Gomer.
You will lose weight if you limit your choices of food at each meal.
Get in touch with your stomach
You should only eat when you're hungry, rather than waiting until you're famished. Listen for when you start to feel hunger pangs, and then go ahead and eat.
If you eat only when you're hungry, you'll get more satisfaction from the meal than if you ate it when you weren't hungry. More satisfaction means eating fewer overall calories.
If you only eat when you're hungry, the food will taste better. This is because when you're hungry, you're body is craving nutrients, so you're more likely to taste and enjoy the food.
If you're really hungry, even a plain baked potato, a little piece of fish, and some steamed vegetables can taste pretty good, as Gomer laughs.
A diet with low satiety per calorie will result in eating mostly unhealthy, high calorie foods. This can lead to health problems such as heart disease, cancer, and obesity.
Skip dessert – or opt for healthy choices
If you're still feeling hungry after dinner, try indulging in some fresh fruit. At the market or restaurant, treat yourself to the best seasonal fruits like raspberries, strawberries, cherries, peaches, mangoes, and guavas. "Sweet" doesn't get any better! If fruit doesn't sound appealing, then you're probably not actually that hungry.
At the end of the day, what's causing your cravings for calorie-rich desserts? It's not hunger, it's bad food habits. The only way to stop the cravings is to not give in to them, says Gomer.
It's difficult to resist temptation in the evening. Other feelings like boredom, anxiety, anger, or the need for a reward take over at night, causing us to indulge in fattening foods even when we're not hungry.
Try to find things that won't make you gain weight as a reward for yourself, like a massage, yoga, a walk at sunset, or browsing in your favourite bookstore. What started as a distraction may become your favourite way to spend the evening. You'll feel better about yourself in the morning if you do.
Add strength training to your exercise routine
While cardio is often though of as the best type of exercise for weight loss, building muscle can also help to increase your metabolism.
"Cardio is an efficient way to expend calories as you're working out, but building muscle can help you burn calories even when you're not exercising," says Dr. Tariq. "Lean body mass, which includes muscle, uses energy throughout the day — and it gets this energy by burning calories. The more muscle you have, the more calories you will burn while at rest."
You don't need to become a powerlifter or bodybuilder to add muscle. You can build muscle by spending 15 minutes doing simple bodyweight exercises or resistance-band workouts a few times a week.
Interval training, which alternates between high- and low-intensity aerobic exercise, can help burn extra calories and break through weight-loss plateaus.
Shift your weight loss mindset
It's unrealistic to expect weight loss to happen overnight, andCrash diets may give you short-term results, but for long-term success you need to make healthy choices most days and be patient.
"A sustainable diet doesn't provide the degree of rapid weight loss that a crash diet can, but you have to accept this reality to be successful long-term," says Dr. Tariq. "When it comes to losing weight, 'slow and steady wins the race' really is true. A crash diet is a temporary fix, but you need an actual solution."
It is better to lose weight slowly by aiming for a pound every two to three weeks instead of trying to lose a lot of weight at once. This way, you are more likely to keep the weight off and reach your goals.
The most important thing is to not see dietary changes as something temporary. Even after you lose the weight, you still have to work to keep it off. Weight loss and weight maintenance are both difficult, but if you develop healthy eating habits they will become more manageable.