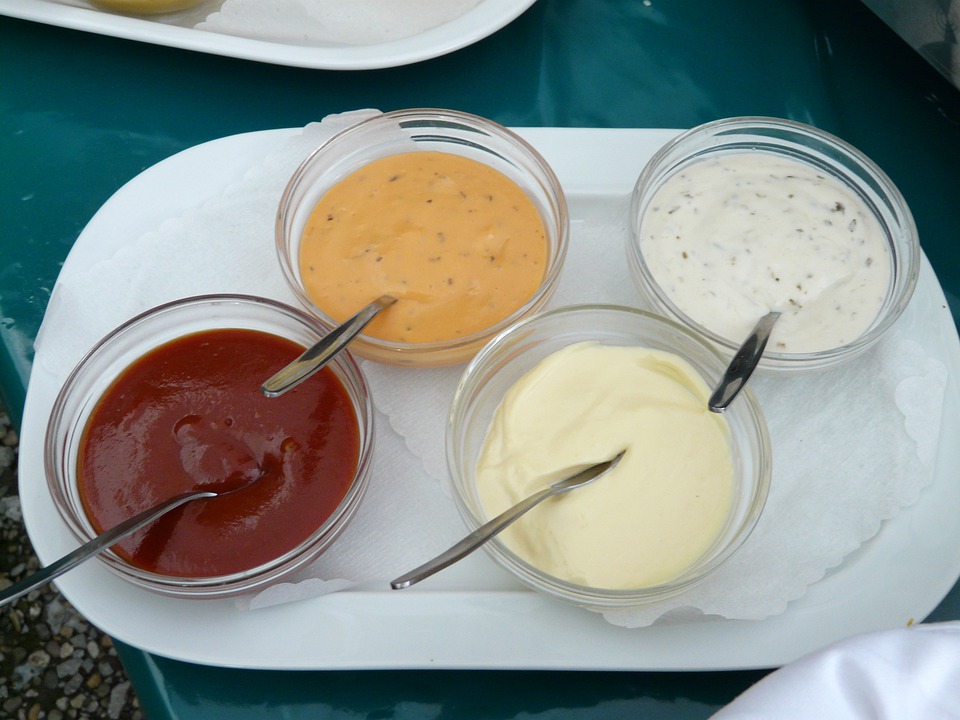 An increasing number of individuals are transitioning to plant-based diets; however, certain foods that have become staples are difficult to give up. A prime example is mayonnaise. Although alternatives are usually available, they are frequently highly processed. There is a plant-based mayonnaise alternative; however, is it more healthful than egg-based mayonnaise?
What is vegan mayo made of?
What are the ingredients in vegan mayo, and are they healthier than the ingredients in regular mayo?
Here is a detailed breakdown of ingredients commonly found in vegan mayo:
Vegetable oil
The type of oil used in vegan mayonnaise varies depending on the brand. Rapeseed oil is a popular choice for many brands, including Hellman's, Heinz, and Follow Your Heart. Sunflower oil is another popular choice, as Biona uses it in their Egg Free Mayonnaise.
Spirit Vinegar
In short, this is a type of vinegar with a higher level of acetic acid. It is typically made from sugar cane and is produced through a double fermentation process.
Apple Cider Vinegar
Apple cider vinegar is made from, as the name suggests, apples. To make it, yeast is added to crushed apples, which ferments the sugar and creates alcohol. Bacteria are then added to further ferment the alcohol, turning it into acetic acid.
Aquafaba
The water that chickpeas have been cooked or soaked in is a great substitute for eggs.
Yellow Mustard Flour
The powder that is made from ground mustard seeds from specific plants is what constitutes yellow mustard powder. This powder provides a good flavor and is also used as a binding agent.
Sweetener
Most vegan mayos include a sweetening agent which is usually sugar or natural sweeteners, such as brown rice syrup or agave syrup.
Other ingredients
The ingredients found in more popular vegan mayo brands usually include natural colorings and flavorings, preservatives, and thickeners. The preservatives are usually in the form of regular wheat flour or an alternative flour.
Vegan vs regular mayo – Ingredients comparison
The main difference between vegan mayonnaise and regular mayonnaise is the eggs used in the recipe. Vegan mayonnaise is completely free from dairy and traditionally, so is regular mayonnaise. However, what makes the latter not to be vegan friendly is the use of eggs.
The texture and taste of an egg emulsified with oil are the basis for mayonnaise's characteristic flavor.
Have you ever noticed how some of the cheaper brands don't taste quite right, or have a strange aftertaste and are not always pleasant? Well, that very often has to do with the main ingredients – using cheap oils and eggs from caged hens that are not fed a healthy diet but are kept to produce as many eggs as possible in as short a time as possible. Many of the bigger brands will exclusively use free-range eggs however and make this clear on their packaging.
The vegan alternative to mayonnaise has a very similar texture. Many of the base ingredients are the same as well, such as oil, vinegar, salt, sugar, and lemon juice.
The difference between regular and vegan mayonnaise is that regular mayonnaise uses egg yolks to create a creamy texture, while vegan mayonnaise uses substitutes like modified maize starch, soya protein, faba bean protein, xantham gum, and rice starch.
Some vegan mayonnaise brands use healthier ingredients than regular mayonnaise brands. However, it is unclear how much of a difference this makes in overall healthiness.
Some questions that can be asked when considering the health of vegan mayo are whether the ingredients are all certified organic and whether the recipe is using as few ingredients as possible while still maintaining its high quality.
Some brands of alcohol use stabilizers and artificial colors, whereas others use natural colors and natural flavorings.
Obviously, if you're reading this article, your health is important to you. It's a matter of being aware of what's in your mayo, reading the labels, and choosing based on health rather than price.
Vegan vs regular mayo – Nutritional values
If you want to know for sure if vegan mayo is healthier than regular mayo, you need to compare their nutritional values.
Although mayonnaise products differ in fat content, it can be difficult to compare them simply by reading the labels. It is important to consider the types of fats present in each product, as well as the overall fat content. Vegan mayonnaise products are not always low in fat, despite common misconceptions.
The next thing to consider is the carb content. If you have digestive issues or are following a keto-friendly diet, you'll want to be aware of the carbohydrates and sugars in any food. Some brands of mayonnaise have higher sugar levels than you might expect.
Typically, vegan mayo brands have more carbs and sugars than regular mayo, but they also tend to have more protein.
The average amount of salt in both vegan and regular mayos is generally the same.
Vegan mayo vs regular mayo: Fat content
We will now compare Hellman's Vegan Mayo to Hellman's Real Mayonnaise. The vegan option has a total of 72g of fat, of which 5.3g is saturated fat. The regular option has 79g of total fat, of which 6.2g is saturated. Hellman's claims their regular option is "a good natural source of omega 3". Omega 3 makes up 8.4g per 100g of their regular mayo and 6.6g per 100g of the vegan alternative.
Now, let's take a look at Heinz's vegan mayonnaise option, Seriously Good Mayonnaise, and their regular mayonnaise. The vegan option contains 72g of total fat, of which 5.4 g are saturated, while the regular option contains 70g of total fat, of which 5.3 g is saturated.
The fat content and amount of saturated fat in other vegan mayos are similar to the one in Just Mayo.
While there are a lot of different vegan mayonnaise options on the market, one that really stands out is Biona Egg Free Mayonnaise. This mayonnaise contains a very low amount of total fat, only 52.1g per 100g. Additionally, the saturated fat content is also very low, at only 5.1g.
Some types of mayonnaise, such as those made for people following the paleo or keto diets, have higher levels of total fats and saturated fats. If you're not following one of these diets and are conscious of the fat content in mayonnaise, check labels and compare products while grocery shopping.
Vegan mayo vs regular mayo: Calories
There is no difference in calories between vegan mayo and regular mayo – it all depends on the brand and ingredients.
Although LEON's mayonnaise is vegan, it has more calories than Hellman's, which uses free-range egg yolks.
The calorie counts for Heinz Seriously Good Mayonnaise and Heinz Vegan Seriously Good Mayonnaise are not accurate. Heinz Seriously Good Mayonnaise has 644 calories per 100g, while Heinz Vegan Seriously Good Mayonnaise has 672 calories per 100g. This difference in calorie counts may lead you to believe that vegan mayonnaise has more calories than regular mayonnaise, but this is not the case.
The vegan mayo with the lowest calories is Biona Egg Free Mayonnaise at 509 calories per 100g. So, as you can see, two different vegan brands can be at different ends of the calorie spectrum.
5 Best Vegan Mayo Brands of 2022
Follow Your Heart
This company has been making vegan alternatives for nearly fifty years and their original Vegainse plant-based mayo hit the market in the seventies and has enjoyed continued popularity ever since.
follow Your heart is committed to not using any animal products as well as only using sustainable ingredients that are good for the environment and people.
The Vegenaise spread contains eight simple, recognizable ingredients, including canola oil, apple cider vinegar, and soy protein. This recipe gives the mayo a distinct mayonnaise-like flavor that both vegans and non-vegans can enjoy.
There are many flavors of mayonnaise to choose from, including the original flavor. The company also offers mayonnaise spreads that are organic, avocado and soy-free. You can also choose from flavored varieties like chipotle, pesto, and garlic.
There are many different types of mayo, including Original, avocado oil, soy-free, grapeseed oil, reduced-fat, organic, garlic aioli, chipotle, pesto, roasted garlic, and siracha.
The base ingredients for this dish are canola oil, avocado oil, high oleic safflower oil, and/or grapeseed oil.
Calories per tbsp: 50 to 90
The text is saying that the product can be found at Safeway, Natural Grocers, Walmart, Kroger, Whole Foods, and other stores.
Primal Kitchen
Primal Kitchen's products are based on the simple idea of using whole-food ingredients for a healthy lifestyle. The company was founded by Mark Sisson, who was inspired to create it after seeing the benefits of this type of diet in his own life. Their goal is to produce healthy, whole-food versions of common pantry staples.
The company that makes mayonnaise also has a small line of vegan spreads. The original vegan mayo has a very short ingredient list with just five whole foods plus water. The result is a flavor and texture combination that could fool even non-vegans.
vegan mayonnaise Spreads including jalapeno lime and garlic rosemary are available in addition to regular mayo. They are a bit costly, but the quality ingredients used make them worth it.
We offer three delicious vegan mayo flavors: vegan mayo, jalapeno lime vegan, and garlic rosemary vegan.
Base ingredients: Avocado oil, vinegar, potato protein
Calories per tbsp: 90
You can find it in many places, including Safeway, Walmart, Kroger, Whole Foods, Ralphs, and more.
Chosen Foods
Although Chosen Foods is not focused on veganism, the company does have a lot of experience with avocados. The brand was founded by avocado farmers from California and Mexico who come from multiple generations of farmers. This gives them a lot of insight and knowledge about this fruit.
Chosen Foods vegan avocado oil mayo uses aquafaba to create a texture that is very similar to that of regular mayo.
The taste isn't as good as something like Follow Your Heart. There is a noticeable tang and "vegany" taste that is exaggerated by the deep flavor of avocado oil. But if you like avocado-based spreads, you'll likely enjoy this one as well.
Varieties: Classic vegan mayo
The base ingredients for this recipe are avocado oil, aquafaba, distilled vinegar, and faba bean protein powder.
Calories per tbsp: 90
You can find it at Safeway, Walmart, Whole Foods, Target, Ralphs, and more.
Sir Kensington's 
Sir Kensington's is a Certified B Corporation that focuses on creating products made from better, more humane ingredients. The eggs that go into their non-vegan mayonnaise come from 100% Certified Humane Free-Range organic farms.
Their eggless classic vegan mayonnaise is made with sunflower oil, aquafaba, and a short list of easily recognizable ingredients. This spread has a decadent taste that is a little richer than classic mayonnaise. However, the texture is exact.
This company also has a great line of flavored vegan mayo spreads for those looking to get a little adventurous. These include a zesty "special sauce" with crunchy pickles and chipotle flavor.
There are four types of vegan mayonnaise: classic, avocado, chipotle, and special sauce.
Base ingredients: Sunflower oil/avocado oil, aquafaba
Calories per tbsp: 90
! You can find it at a variety of stores, including Safeway, Walmart, Kroger, Whole Foods, Ralphs, and more!
Plant Perfect
Plant Perfect mayonnaise is a vegan brand that only uses plant-based ingredients to make their food. They are a company that is dedicated to making vegan food that tastes great.
All Plant Perfect foods are made with responsibly sourced vegan ingredients. Palm oil and GMO foods are not used in their products and flavor is not compromised.
The store offers only one vegan mayonnaise product because it does not need to improve it. The certified organic mayonnaise is made with canola oil, distilled vinegar, and soy powder. It has a milder flavor that is more similar to actual mayonnaise.
The texture of this mayo isn't quite as convincing as others, and it can be a touch runny at times. However, if you are looking for a vegan mayo that fits your taste buds, this one is worth a try.
Varieties: Vegan mayo
Base ingredients: Canola oil, distilled vinegar, soy powder
Calories per tbsp: 90
Find it at: Safeway and Albertsons