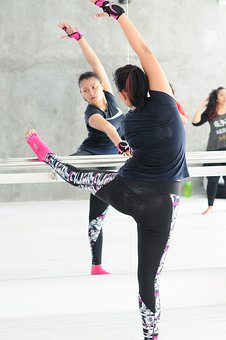 Approximately 3,580,000 individuals engaged in barre classes in the year 2020. Although barre has become more popular in past years, the recent shutdowns have led to a reinvigoration of the Pilates and ballet combination exercise routine. As barre classes become more widely available globally, people are still taking pleasure in the advantages of barre.
Barre classes combine elements of Pilates, ballet, and yoga. Exercising is a hugely preferred manner to get in shape and better one's overall fitness. The barre population is increasing as people search for self-fulfillment, social unity, and a sense of belonging. Additionally, there are numerous psychological and physical advantages to joining such a group. Now is an ideal time to specialize in barre fitness and start a studio of your own.
What Are Barre Classes?
Barre class brings together techniques from ballet, pilates and yoga to create a challenging fitness routine. Combining so many different challenging workouts can seem intimidating. What steps should you take with your body? What are the different pieces of equipment? Take a deep breath. At most barre classes, newcomers are welcome. The instructor will demonstrate techniques and use tactile instruction to help you learn how to move your body in fresh, unconventional ways.
The name "Barre class" originates from the use of a bar as the main piece of equipment. Those who have experienced a rehearsal in a ballet studio will surely recognize this piece of equipment. In addition to the other things you'll need, you may recognize some of the equipment such as a yoga mat or free weights, resistance bands, and stability balls if you have ever tried yoga. You can determine the amount of weight you desire to lift, and your trainer will teach you the correct method of using all the apparatus. The experts will tell you how to use the apparatus in the lesson plan to get an effective exercise session.
In order to maximize the effectiveness of your exercise routine, you should exercise a variety of muscle groups. You can expect barre class to address multiple areas of your body, including your:
The movements are performed very slowly to help build strength and improve flexibility — no need to be concerned about exercises that involve a lot of activity, such as jumping.
First Barre Class: What to Expect
Barre class may challenge you to your maximum potential, but with focus and commitment, you will reap great rewards. When you work out regularly in barre class, you can expect to gain benefits like definitive muscles, improved suppleness, and enhanced posture. Barre exercise, in the same way as other forms of routine activity, can assist in controlling and lessening your stress levels.
Now that you know the basics how of a barre class works here are five things to know before you dive in and take your first barre class:
1. What to Wear to Barre Class
The selection of clothing for barre class is largely dependent upon one's own preferences. It is essential to be at ease while working out, thus you do not need to try to impress anyone with your barre outfit. Pick attire that will enable you to concentrate on the workout. Here are our suggestions for what to wear to your first barre class, in addition to what to bring along:
Grippy Socks: Our studios have specialized athletic flooring. We require full-coverage socks or slippers for hygiene-sake. To keep your feet firmly planted on the floor and boost your overall stability and balance during the workout, invest in a pair of grippy socks.
Snug Clothing: You don't have to wear skintight clothing to a barre class, but an outfit with a snugger fit is a smart choice. Looser clothing can restrict your movement and make it harder for your instructor to see your form to give suggestions on how to adjust your body for each exercise. Grab your favorite pair of yoga pants or capris — leave the shorts at home for this one. You can pair your comfy bottoms with a tank top or a fitted t-shirt.
Sports Bra (Optional): Some women feel more comfortable during a workout in a sports bra, but we leave this up to you. Barre class isn't too high impact, like running, but it does require you to move around a lot. Feel free to wear a sports bra with moderate support, or skip wearing one altogether. Remember, exercise clothes are about your comfort.
Pulled-Back Hair: Barre class isn't extremely fast-paced, but you do have to move your body in a lot of unusual ways. If you have longer hair, bring a headband or a hair tie to keep your hair out of your face.
A Water Bottle: Just because barre class isn't high-impact doesn't mean you won't work up a sweat. An important part of any workout is staying hydrated. Allow yourself a water break whenever you need one during class.
Don't worry about bringing any equipment with you. All the materials you must have to join in on the class, including yoga mats, are set out in the studio. Come ready to work hard!
2. Stay Mentally Engaged
Physical exercise is good for your body and your mind, according to these statistics:
After exercising, 53 percent of people report feeling good about themselves.
A total of 35 percent of people say they are in a good mood after exercising.
Thirty percent of people say they are less stressed after exercising.
Working out can be hard, but staying motivated is the best way to reap the rewards of pushing yourself. Concentrate on the actions your body is performing. If you don't pay attention in barre class, you could forfeit some of the advantages.
No previous dancing experience is necessary to attend a Barre class as it is primarily inspired by ballet movements. You may be able to understand each move being done in barre class, however, it is possible that the language your instructor is using is unfamiliar to you. Pay attention to what the class leader is saying so that you don't miss the exercise names and related directions. If you keep yourself alert and active, you will soon understand what "relevé" – rising up on your toes – and "tuck" – tucking in your hips – means.
3. Don't Be Afraid to Shake
The intent behind Barre class is to exercise the muscles more intensely than what is usually done. During the lesson, you will be utilizing your arms, legs, buttocks, and middle section of your body. As the lesson progresses, you may become aware of your arms or legs trembling. Your first reaction might be embarrassment. Are you that out of shape? Why is this happening?
Forget about being embarrassed. Any barre instructor will confirm that trembling is an indication that the exercise is working. You are adhering to their advice, targeting the right muscle groups and reaching the correct amount of intensity. Muscles that have not been regularly exercised are not accustomed to this kind of concentrated, vigorous activity. If you are doing barre correctly, the muscles will be pushed to the point where they start to feel discomfort and tremble.
Benefits of Barre Workouts
Barre is popular for several reasons. It facilitates the attainment of lean body mass in a way which does not place strain on the body and also produces results. The ethos of this exercise method was created with the goal of aiding in recovery and decreasing the chance of harm, so it is different from other stimulating activities such as HIIT and jogging because it is generally less hard on the body. These are six advantages of barre workouts that have produced a huge fan base.
1. Improve Posture
Barre workouts can boost your core strength, leading to better posture and improved body alignment. Furthermore, this is accomplished without adding bulk or excess mass. If you can make adjustments to how you are postured and how you position your spine, this may assist in alleviating lower back pain, reduce the occurrence of headaches, and boost general circulation and digestion process. Barre can improve your posture which can, in turn, have positive effects on your overall health.
2. Increase Strength and Flexibility
Barre builds full-body strength through isometric movements. These are movements that you hold for longer periods. In a barre routine, you keep your muscles contracted and tight, without altering their length. This is what creates lean muscles. Frequently, people seeking to increase their suppleness select a barre class. Barre workouts give considerable attention to the development of flexibility. Particular exercises during the class strive to expand the range of motion and flexibility across the body.
3. Tone Muscles
Doing a barre class can be a great way of sculpting your bottom, midsection, and legs, leading to a more stretched-out and slender muscular appearance. Participants in barre workouts tend to experience prompt, tangible outcomes. You can observe that toning benefits you immediately, providing stimulus to keep going and demonstrating that barre is both swift and productive.
4. Reduce Stress and Improve Mental Focus
Typically, working out can diminish tension and augment your overall feeling of healthiness. Yoga has been shown to provide positive health advantages in the area of stress management, while the effects of barre fall somewhere in the middle. Barre serves as a form of exercise which helps to create greater awareness and concentration. It can act as an exercise in mindfulness as it requires one to stay focused and attentive to each motion. Many students leave barre feeling calm and refreshed.
5. Boost Endurance
As indicated by the American Heart Association, expanding your stamina will be of advantage to your heart, lungs, and circulation. Incorporating barre sessions into your regular routine can help to build stamina. Doing these workouts lessens the chance of having illnesses such as heart issues, diabetes, and stroke.
Why You Should Consider Opening a Barre Studio
Barre continues to be a highly sought-after type of exercise, in spite of its long-running status. Due to popular techniques such as The Bar Method and Pure Barre, studios have formed in many places internationally. Barre classes are not just any old workout; they provide an all-encompassing, enjoyable experience. The exercise program provides an approach to obtaining successful outcomes using low-impact and minimal motions. It is worth pondering the idea of launching a barre studio in the current fitness industry.
1. Effective and Safe Workout
A primary benefit of barre workouts is their ability to provide an efficient and secure exercise routine. It is essential to observe changes and successes to keep participants enthused. Once you begin to notice the progress, it will motivate you to return to the studio and keep at it. Barre classes are suitable for people of all fitness levels, whether you're just starting out or have been doing them for some time. During an exercise session, you can enhance power, stamina, torch calories, and cultivate a super solid core.
2. Booming Boutique Fitness Industry
Boutique fitness studios provide a specialized experience. Generally, the pricing at these health clubs is much higher when compared to other gyms. It is fascinating that 40% of all individuals with memberships to health and fitness centers are part of a boutique studio. The boutique fitness sector has seen an immense surge in popularity lately and is one of the fastest developing areas in the fitness industry. Despite the difficulty posed to all fields in the course of the past twelve months, the importance of health and wellness can not be understated as far as the general public is concerned. Being physically fit does not just involve hopping on a treadmill; rather, it is a way of life and a way to experience things.
3. Create a Strong Sense of Community
Barre studios are able to create a warm atmosphere of camaraderie due to the reduced number of participants and smaller class sizes. Frequently, it is simpler to build a sense of togetherness in a small fitness center. Being part of your fitness community is a factor that will make members willing to pay a higher rate than a regular gym. No matter if you have a physical fitness group or a digital one, its members desire to get involved and build strong relationships. In today's society with so many individuals feeling lonely, the advantages a barre studio provides to the community are a great draw for students.
4. Cater to a Growing Digital Audience
Starting a barre center does not require you to open multiple branches or an overly large studio. Digital fitness is rapidly gaining traction, and certain renowned barre brands are running programs via digital means, with ongoing streaming and content that is able to be accessed at any time. Generating multiple sources of income by providing physical and digital subscriptions. One stellar illustration is The Forme Method, a vigorous barre class which lasts for an hour. The Forme Barre virtual studio is being operated in addition to their four studios, and it costs $49.99 per month.
5. Transform Your Passion to a Business
You can turn your enthusiasm for physical fitness, especially barre, into an income-generating venture. Teaching barre classes can have a significant and visible effect on students' progress. Tremendous amounts of enthusiasm go into the creation of outstanding barre fitness programs. If you already teach barre classes for a different company or if you can't go through a week without taking a barre class, starting your own business in this field can provide a great deal of fulfillment.
In Summary
Nowadays, businesses are giving their own personal touch to the classic barre exercise routine. This produces a variety of ballet-influenced exercises that are diverse, enabling them to vie with each other. Barre is evolving, with more accreditation courses, individual studios, and franchise outlets appearing. Before hopping on the barre craze, make sure to learn thoroughly about the technique so that you can offer a secure and efficient program.