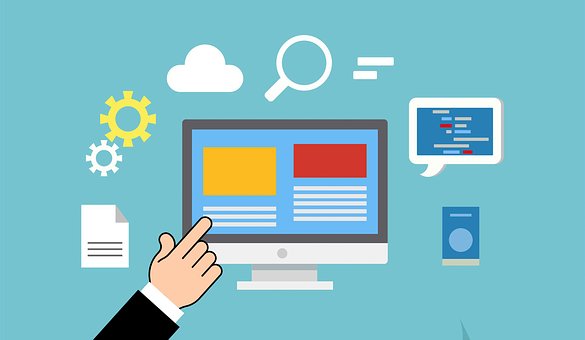 There is loads of data available on the web concerning how to bring in more people to your gym or exercise studio. SEO is an important factor when considering the overall puzzle. There are two different types of SEO for gyms that can be identified – local and global.
SEO for a global gym is centered around broad keywords to drive website visitors, but local gym SEO is created to drive visitors from a certain region to the page. This is the kind of optimization a physical gym business should give highest importance to when making content online.
We wanted to find out what steps local gym owners take to optimize their SEO in order to expand their clientele and increase their profits, so we consulted professionals in the fitness community.
Ready to get started? Let's dive in.
Gym SEO: Website Optimization for Gyms
What is website optimization exactly? The primary purpose of optimizing a website is to attract visitors to the page with the intention of transforming prospective customers into paying customers. To get visitors to your site, you use tactics such as refining your website content with SEO, paying for search and social media ads, as well as using organic search and social media. Successfully turning visitors into customers relies heavily on the success of your marketing strategies when they are on your website.
What approaches do you take to advertise your products or services after you have enhanced your website? Content strategy and website optimization work best when they go hand in hand. The two go hand-in-hand.
In this article, we'll provide comprehensive guidance about the two topics, including tips, specialist advice, and resources.
Tip #1 – Add a Map to Your Gym's Website
This may seem like it should be obvious, however, sometimes the most straightforward concepts are forgotten. It is strongly advised that a map displaying the location of your gym be included on your website. The map should be easy to find and should be noticeable compared to the other information.
Simon Ensor, the head of an SEO business and contributor to platforms such as Search Engine Watch, BBC, and TRT World, has suggested providing clear instructions on the website or reaching a higher technical level by creating schema markup that contains your address. (We will go into more detail about schema markup later.)
Tip #2 – Don't Bundle Multiple Gym Locations
Susanna Williams, a Content Specialist at Online Optimism, states:
"Build location pages if you have several branches. At times, fitness companies that have various branches often list these locations on the same website page. Examine creating different pages that are tailored for each gym spot. By setting up individual listings for each of your gym's locations, you gain more control over Google's search results and direct more traffic to each one.
Tip #3 – Have Multiple Landing Pages
Joe Goldstein, Director of SEO & Operations at Contractor Calls, says:
Several services provided by gyms and fitness centers are presented in one page, with just the most obvious details included. They could mention that they have a pool available during certain hours and provide the class hours for their yoga instructor and that would be it.
Put aside a small amount of time to make a separate page for every service with genuine information contained within. In your description of the swimming pool you should indicate the size and depth of the pool, give details on the different swimming courses offered, specify who coaches the classes, provide instructions on how to register, and include any additional information. You can discuss the advantages of working out in water specifically, such as the low-impact aerobic activity it can provide, or what specialists have to say about resistance training in a pool.
By creating different pages for all these programs and services, it will ensure that each relevant search yields accurate results. If someone queries "aquatic Zumba near me," it is likely your page specifically dedicated to that topic will be more pertinent than the classes and sessions page from the subsequent gym. This implies that you are still able to acquire clicks from searches, even if your page is slightly lower in the rankings.
Tip #4 – Get Your Title and Description in Order
One of the most common suggestions that came up in conversations with SEO professionals was to make sure the title tags and descriptions are tailored precisely to each location.
Gwen Montoya, acting as the Marketing Strategist and Chief Marketing Officer at MOB Nation, advises that their title tags and search engine results page descriptions ought to be changed to embrace their geographic location and the offerings they provide.
Jeffrey Michael, a professional in the business sector, suggested that businesses should ensure that the location of their company is included in the title of their website pages. This gives them a better possibility of coming up in searches conducted on Google or other search engines if people look up that city and the services/products they have to offer.
Billy Polson, entrepreneur, founder and owner of DIAKADI and The Business Movement suggests that each page should have a title that quickly and precisely conveys the content of the page. Search engines prioritize the unique and appropriate titles of each page, so it's important to ensure they are present.
Tip #5 – Get More "Time on Site"
It can take some doing to get more time spent on the site, but there are fundamental steps that can be taken right away to accomplish this goal. Looking at the video offered will give even further details.
First, engage your readers with relevant multimedia. This might entail using gifs, videos, infographics, or other comparable materials. The vital point is that their contribution must be meaningful and pertinent.
Ensure you have an organized and uncomplicated to traverse website. It is essential to captivate customers and retain them on your website.
Billy Polson recommends these two things:
Organize your menu pages in a way that is easily navigated.
If you don't have one already, create a sitemap on Google Search Console which lets you lay out the hierarchy of your site and tell search engines how you want the user to navigate through your website. A logical organization will decrease the bounce rate and allow your customers to flow through your pages for an ideal experience.
Include examples of well-known copywriter strategies such as stimulating audience members with examples from real life and addressing inquiries.
Why is SEO beneficial for fitness businesses?
1. Reach to wider audiences
SEO gives you the ability to direct your website and advertisements to a crowd likely to buy a fitness gym membership.
Instead of using standard techniques for promotion, such as conventional marketing techniques, SEO provides you with a benefit over competitors by offering higher positions and increased visibility.
A well-planned SEO plan can assist in boosting organic website visitors and prospects to your blog or website.
2. Build authority and credibility
The better your website shows on search engine results pages, the more reliable and exemplary it will likely be seen as. Search engine optimization (SEO) makes it possible to secure a place on the leading page of Google searches.
Search Engine Optimization can also hasten the speed of your webpage and provide a more efficient experience for the viewer.
3. Better conversions
Search engine optimization can produce more than just a boost in organic visitors to your website. By utilizing conversion rate optimization (CRO) with your fitness website, you will see an increase in conversions.
Search Engine Optimization enables your platform to be seen by potential customers when they enter search inquiries, thus directing them to your site.
The passage stresses individual programs that could be available at your fitness center such as high intensity interval training, prenatal exercise classes, or bike rides.
CRO offers a superior user experience. You can utilize that to demonstrate obviously to your guests that your gym has what they desire.
Increasing one's ranking on search engines along with providing an enhanced user experience through conversion rate optimization will lead to higher conversion rates.
4. It provides 24/7 promotion
A marketing tactic that is effective 24/7 to increase the visibility of your business is SEO.
Instead of being taken down like conventional ads, your promotion will remain in display until your designated time frame is complete.
Statistics reveal that approximately 63,000 queries are being conducted on Google every second. You need to take advantage of the promotional opportunity for your brand.
Search engine optimization (SEO) enables customers to locate your page when they search for topics relating to it. This could take place anytime during the day from any location on the planet.
5. Increased brand awareness
SEO is an approach to marketing that boosts the natural positions of your business, website, or blog, over a period of time. An effective SEO strategy will aid in getting your webpages to the appropriate viewers by using pertinent local search inquiries.
Creating blog posts that are optimized for search engines and other useful materials can make your brand visible to potential clients, thus augmenting recognition of your brand.
6. Maximizes PPC campaigns
Combining unpaid SEO and paid PPC campaigns makes a sound and successful promotional approach.
This guarantees that your website will appear at the highest spot in the search results, no matter if you use paid marketing or organic methods. Joining the two can increase your company's trustworthiness in the view of Google.
7. Makes you more findable for new customers
Approximately one fourth of individuals browsing through Google only browse through the first page of results. Your greatest opportunity to acquire new customers is to achieve a position on the initial page of search engine results by optimizing your visibility and making a strong impression on potential customers.
SEO facilitates the ability to ascend in search engine rankings through the natural placement of your content. There is a greater likelihood that more people who come to your business will become paying customers.
If you are determined to expand your fitness company, it is vital to increase your online presence so you can reach more possible customers.
8. Great return on investment
One of the most beneficial benefits of SEO is its economical nature. At first, it may take a while to master the fundamentals and begin to observe advantages from SEO.
Ultimately, a carefully planned SEO method will bring considerable profits. This is the optimal method to guarantee your fitness business stays at the head of the search engine result pages and you keep on obtaining new patrons.
You can employ a SEO business to improve your website. Even then, the ROI will likely be quite high.
9. Helps with content marketing
Employing SEO as a promotional strategy allows you to get the benefits of a twofold income.
This website will provide helpful resources and knowledge to those who are passionate about physical fitness that focus on your specific areas of expertise.
You can make money from your blog by using affiliate links. Your gym will experience a growth in website traffic, leading to an increase in its customer base.
10. Data offers valuable insights
The results of SEO efforts are able to be measured, so you can use analytics and data to come up with your marketing strategy instead of randomly guessing.
Several aids are at your disposal to help boost your SEO performance. Google Search Console and having an understanding of Google search analytics are perhaps the most relevant tools to have.
The data can be employed to maximize the number of visitors to your website at the peak periods.
Examining analytics can assist in discovering the optimal SEO keywords to focus on at the beginning of a new year, when people might be more open to committing to a gym membership.
Tips for creating an effective SEO marketing strategy for your fitness business
SEO is not all that complicated. Here are a few best practices that can help you optimize your gym's website:
Local SEO – Google my business.
The aim of local SEO is to maximize the visibility of a local business in search engine results. The process involves having your website registered on Google's My Business platform, as well as employing search terms which includes the locality of your business.
Build your website for the user
Construct your website with an eye toward SEO, focusing on how your customers would find it.
To accomplish this, you must start by becoming familiar with your target audience and getting a better idea of their wants and problems. Take the data you have gathered and apply it to improve the website and the gym or fitness center's user experience.
Focus on quality content.
Content is king. As Artificial Intelligence and Google become progressively more precise, this is the time for creating and promoting your brand through content.
Don't forget social media SEO
SEO can be used to improve organic search outcomes and rankings beyond just search engines.
Through the use of social media, you can use SEO for your fitness business to gain the highest rank possible in search engine results.
Build links
A great method of fostering organic web traffic is constructing connections. It is especially advantageous to do this if your exercise website is fresh and you are looking to construct legitimacy.
Links from websites that have a high ranking in search engine results show that your site is related to Google.
In summary
In this time of the digital transformation, the traditional ideas of marketing are insufficient.
The fitness sector encounters a lot of difficulties, and one way to tackle them is to employ successful SEO to achieve a higher position in search engine results and to benefit in other ways.
SEO offers many major advantages for websites and brands. Using it properly can lead to massive, sustained development. Companies that put money into Search Engine Optimization can acquire reliability and confidence with their intended audience, making it an essential element of a digital advertising strategy.
You can rely on gym management software to take care of many of your regular administrative jobs. You will have more time to concentrate on search engine optimization (SEO) and improving your position on Google and other search engines.