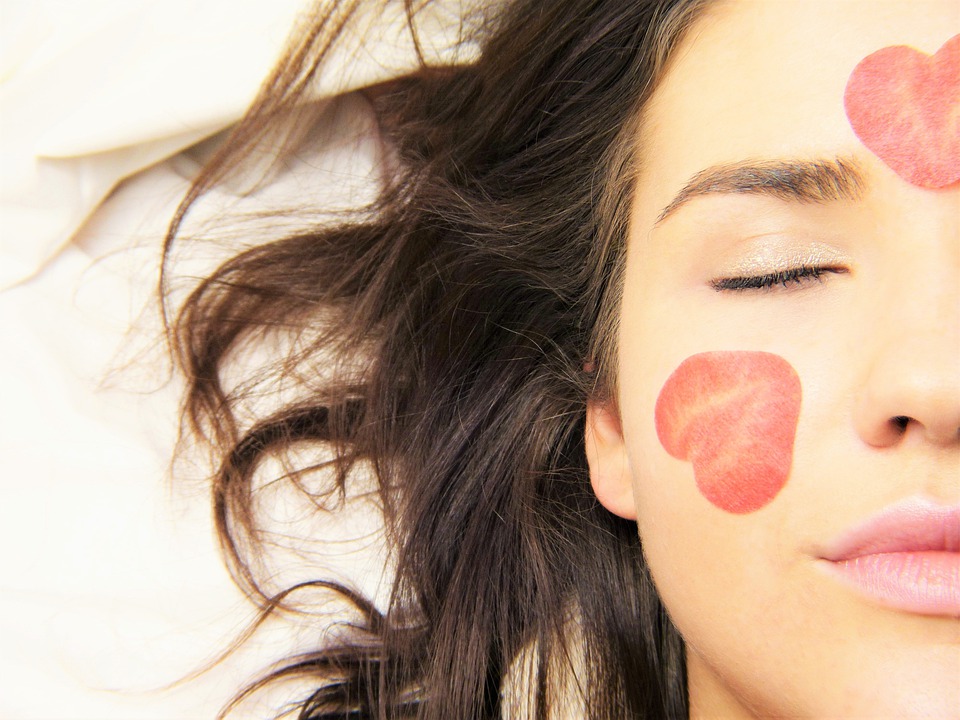 What is Red Light Therapy?
Red lasers emit wavelengths that penetrate the skin and cause the body to generate collagen, increase blood flow, and help tissue to heal on a cellular level. Its medical applications have been used for over 50 years with extraordinary results and no side effects.
How Does Red Light Therapy Work?
The specific red light encourages cells in the body to produce more energy in the form of adenosine triphosphate (ATP). This molecule is like a rechargeable battery in the cell.
While you are reading this text about the benefits of red light therapy, your body is using a lot of energy. ATP molecules are always ready to provide you with the energy you need to do everything from blinking your eyes to breathing.
It also helps skin cells to repair and rejuvenate by going deep into the skin to stimulate circulation and nourishment.
Benefits of Red Light Therapy on the Skin
1. It helps repair sun damage.
Even though tans look great, too much sun can damage your skin. The sun's light causes damage to the elastin in skin cells, which leads to age spots and wrinkles later on in life.
Red light therapy can help to improve the appearance of your skin by stimulating collagen production and providing nutrients to damaged cells. It can also help to reduce the appearance of age spots and other blemishes. The active ingredient in sunscreen has been shown to not only prevent sunburn but also skin cancer that might be caused by too much sun exposure.
2. It rejuvenates skin, smoothens skin tone, and reduces wrinkles.
We get wrinkles as we age because our skin loses collagen. Collagen is also responsible for how our skin feels.
A recent study showed that LLLT can improve skin complexion, tone, and texture, and reduce wrinkles and fine lines. The study was conducted using ultrasonographic tests.
You can take collagen supplements, but they won't cause your skin to produce more collagen the way red light therapy does.
3. Puffiness and swelling are reduced.
Red light therapy increases activity in the lymph system, which reduces swelling in the short and long term.
It can help heal swelling from an injury by reducing fluid retention, as well as getting rid of the bags under your eyes. If you engage in regular vigorous exercise that leaves the muscles sore afterward, red light therapy can help ease this soreness.
4. Say goodbye to acne, psoriasis, and eczema.
Infrared light can help reduce inflammation, making it a great option for treating skin conditions that are caused by an overactive immune system.
According to the text, LLLT not only heals the skin surface but also decreases the likelihood of scarring.
Red light therapy helps the body to create more vitamin D. Vitamin D is something that lots of people are lacking. If we don't get enough sunlight, we may develop a vitamin D deficiency, which can lead to eczema and psoriasis.
Ironically, the sun can both improve and worsen skin conditions. More sun leads to the absorption of Vitamin D, which can clear up acne, but too much sun can damage the skin.
Sea buckthorn oil can help clear up acne when used in combination with blue light therapy, which kills bacteria that cause acne. Red light therapy is a great way to get the benefits of the sun without the negative effects.
5. Red light therapy treats and prevents cold sores.
Cold sores show up at the most inconvenient times. Some wedding photos and prom pictures have been edited with Photoshop because the person in the photo had a blemish at an inopportune time.
Cold sores are usually caused by stress or illness. Creams can help to heal a sore, but it can take up to two weeks for the sore to completely disappear. Red light therapy can significantly reduce the healing time for injuries.
Although more study needs to be done to confirm it, it's thought that this treatment will permanently heal the issue over time.
6. Circulation is increased. 
Not only does it help the body produce new collagen, but it also increases circulation. This has a significant effect on skin tone and strengthens our body's natural defenses.
The increased circulation of blood, along with its anti-inflammatory benefits, does wonders for both the skin and conditions like arthritis that cause inflammation.
7. It speeds up wound healing for cuts, burns, abrasions, and bruises.
An interesting piece of information is that LLLT was first used by NASA for wound healing during space travel. Our astronauts can go to places no one has gone before, without getting injured, and look good while doing it.
Bruises happen when blood vessels under the skin break and leak blood. A bruise happens when blood pools under the skin because there is nowhere for it to exit.
Red light therapy can help improve blood flow to an area and promote the formation of new blood vessels. It has the same effect on cuts, scrapes, and burns.
8. Dry, flaky skin is a thing of the past.
The increased nutrients and circulation quench thirsty skin. The skin surface is well-hydrated when there is a good blood supply.
The oil and sweat glands are stimulated, which helps to keep the skin hydrated by creating a barrier. Don't worry, though! The extra oil won't normally make you break out.
This serum also helps to improve the skin's elasticity and gives the user firmer skin without any dryness.
9. It's an effective hair loss remedy.
The news that hair loss as we age is something that affects both women and men is great news! The studies found that infrared light has a significant impact on hair thinning and can stop it from happening.
An increase in circulation and nutrients leads to hair follicle stimulation and increased hair growth, without the use of drugs or surgery. It increases density and thickness in just a few months.
There are even red light therapy helmets being sold to help improve hair growth and thickness. You can wear it while working, folding laundry, etc.
10. Scars and stretch marks fade.
The most common cause of facial scars is acne or picking at pimples. Light therapy also known as Low-level light therapy not only improves the appearance of scarring by decreasing the discoloration but also improves the texture of the skin by stimulating collagen growth which fills in acne pits.
Stretch marks appear when we have a growth spurt or gain weight. They can be difficult to remove. Red light therapy can reduce the appearance of scars and make them less noticeable over time.
11. Red light therapy reduces cellulite.
Now you don't have to waste your money on cellulite creams and massage wands that don't work. LLLT has been proven to reduce body circumference measurements.
It also helps to reduce cellulite by making the skin smoother and improving the drainage of lymph fluids. This is a major factor in the formation of fatty deposits.
Be careful of spas that say red light therapy helps you lose weight. It has no known effect on your metabolism. The reason why this process can both shape the body and thin the fat layer in the skin is most likely because it helps with lymphatic drainage, which then reduces the amount of swelling that is present in that area.
The lymphatic system helps the body to get rid of waste and toxins, which is why cellulite-busting sessions also help to detoxify the body.
The researchers suggest that the best results will come from getting regular massages along with infrared treatments.
12. It removes facial redness without damaging the skin.
Rosacea is a rough condition to have. Heat, exercise, and stress can all trigger it. In addition to the red, inflamed-looking skin that rosacea causes, the bloodshot eyes that go with it are a bummer.
Red light therapy can help with flushing, the inflammation that causes pain, broken capillaries, and the skin's ability to heal itself. Safe and pain-free results might take a little longer with this treatment.
Red LED Lights vs. Infrared Lights – What's the Difference?
Red Light Therapy devices use visible red light whereas Infrared devices use invisible infrared light. Yes, they are!
Different colors and wavelengths of natural light can cause different effects on different types of LED lights. Different infrared devices offer different effects on the body depending on the wavelength of the light. In terms of visible light, red produces the least amount of energy, while invisible infrared light produces the most.
Red light therapy uses red LED light with a wavelength of 660 nanometers (nm). The red light is absorbed by skin cells and used to treat the surface of the skin. An infrared lamp is a type of lamp that emits light with a wavelength in the range of 700-1200 nanometers, which is invisible to the human eye. Infrared light can be further divided into two types: near-infrared (NIR) and far-infrared (FIR). Near-infrared therapy can help reduce inflammation, while far-infrared therapy can penetrate deeper into the tissues to help with healing and pain relief. Far-infrared therapy is commonly used in saunas.
Red and near-infrared light therapy can stimulate the production of collagen, which can be beneficial for people suffering from arthritis, as well as those looking to improve their skin texture and tone. On the other hand, far infrared light at the higher end of the spectrum feels like heat, making the body sweat, which can be helpful for those looking to release skin impurities and lose weight.
How to Choose a Safe Beauty Device for Red Light Therapy at Home
Price is an important factor to consider when choosing a beauty device for red light therapy at home. You also want to make sure that the device is easy to use and that it comes with a money-back guarantee.
Red Light Frequency
To maximize the benefits of red light therapy, it is important to use a device that emits high-intensity light energy at the correct red light frequency. Some beauty devices use advanced technology to deliver red light ranging from 800-900nm, but most devices deliver red light between 630-700nm. Red light can be absorbed into the skin to a maximum depth of between 4 and 5 nm. A red light device that provides a wavelength of 660nm red and 850nm near-infrared is usually the most effective.
Irradiance of device
If you don't consider the level of red light emitted by your device, you may end up with a low-power light that doesn't have any healing effect on your skin. The amount of power that light has over a given area is called irradiance. It is the amount of light energy output when the device is turned on and fully operational. The device will not be as effective in cellular penetration if the irradiance is too low.
Treatment Area
Some customers experience difficulty when they purchase an LED red light device expecting it to treat a separate area than it is actually designed for. Some skin care products and devices are made for a specific purpose, while others can be used for multiple treatments. You should read the product description to learn about its intended use before you buy it.
Product Quality
You should only use the best skincare products if you want to take your skincare rituals seriously. Make sure the products you're buying are legitimate and safe by checking for certificates and standards that confirm the device is authentic.
Seller Reputation
When purchasing LED beauty devices, it is important to buy from a trusted seller to ensure you are getting a genuine product from a reputable brand. Buying from reputable brands ensures that the products are authentic and safe for use.
User Reviews and Feedback
Reading customer reviews and feedback is important. You can check out what customers are saying about the devices online, to see if people are generally happy with them and if they're getting the results they expected. Testimonials from customers, both positive and negative, will help you make the right decision when buying an LED light therapy device.
What to Expect from Red Light Therapy?
The red light targeting fibroblasts helps with collagen production, as these skin cells are integral to that process. Red LED light therapy is a great way to improve the appearance of fine lines and acne, according to the American Academy of Dermatology. The results of this treatment are not instantaneous, so you will need to have several sessions before seeing an improvement in your skin's appearance.
You should do at least 20 minutes of light therapy every day for the best results. You will see more pronounced results if you use it diligently for 4 to 6 weeks.
One of the great things about red LED light therapy is that you don't have to take any time off to recover; you can just go back to your normal activities afterward. Red light therapy should be a regular part of your skincare routine for continued health benefits.
The Risks and Effects of Red Light Therapy
It is important to think about the potential risks and side effects of using red LED facial and body treatment before deciding if it is the right skin care option for you.
Red light therapy is exposure to safe levels of red light that does not damage the skin, unlike UV rays from the sun. You will need to be consistent with your efforts to see the desired beauty effects from red light therapy, but be sure to read the product manual first to make sure you are using it effectively.