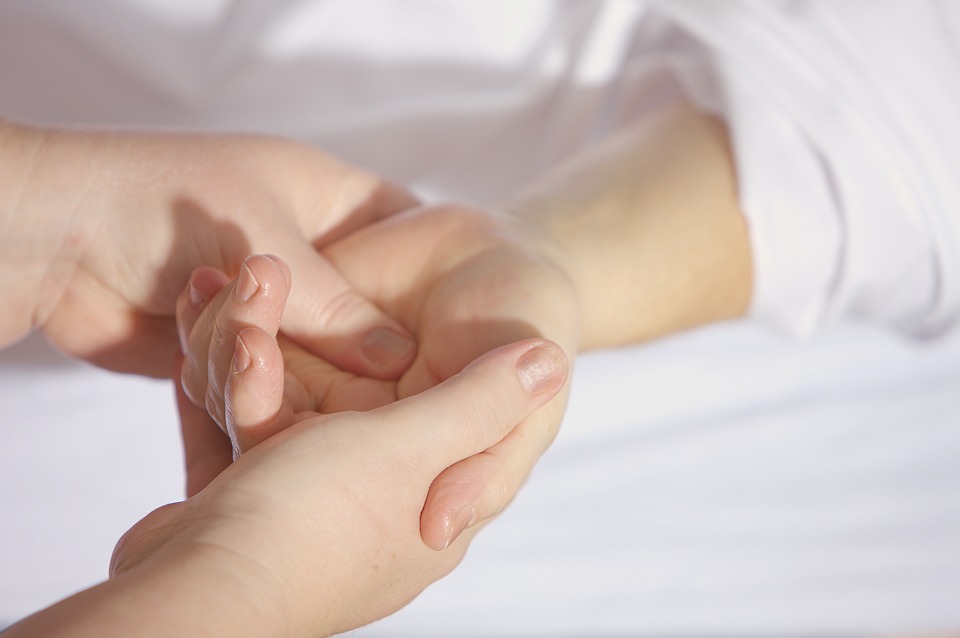 It appears that there is much we don't understand regarding the most popular skincare routines and products of recent years.
Talking about skincare requires mentioning words such as body butter, body yogurts, natural elements, and sustainable beauty items which are very stylish at the moment, and everything written in beauty magazines speaks of it.
Do you really understand what body butter is and what advantage it can have on your skin if you really pause to consider it?
What Is Simple Body Butter?
Simple Body butter is a deeply hydrating skin moisturizer. Typically, a cream with a dense texture is created using cocoa butter, shea butter, mango butter, coconut oils, olive oils, jojoba oils, and so on.
Butter is sometimes enriched with essential oils to give your skin an extra luxurious feeling. These essential oils may provide aromatherapy benefits or just give off an enjoyable scent.
Body butter has a special blend of ingredients that makes it effective in shielding your skin from dehydration and aiding with recovery if it is dry or rough. It does so by locking in moisture.
It can also be beneficial to senior skin which is struggling to retain its capacity to remain hydrated, look healthy, lit up, and glow.
Some formulas may also contain certain substances that can help tackle particular skin problems, such as emollients, to make the skin smoother or humectants to provide a dose of hydration.
What Is The Difference Between Such Butter And Traditional Moisturizers?
Body butter is thicker than lotion and hence is a good deep moisturizer.

Since body butter is a heavier product, it is more effective when applied before bed or during a relaxing spa day. On the other hand, lotion is effective as a long-lasting daily moisturizer.

Body butter tends to contain thick butter and oils—such as shea butter, coconut oil, and cocoa butter—compared to lotion which contains more of the water phase.
In conclusion, it is essential to select a moisturizer that meets your specific requirements. Consider blending body butter and a long-lasting body lotion into your regular skincare routine to create a regimen that works best for you.
Benefits Of Natural Body Butters
Using body butters is one of the top methods for nourishing your skin with their natural ingredients. Most natural butters do not have a smell, but some, such as shea butter, emit a subtle nut-like aroma. This is why many formulas for body butter include essential oils to give it a little something extra and to offer some health benefits at the same time.
In general, body butters are employed in areas with issues to soothe the skin and improve hair well-being. Rashes, wrinkles, chronic dryness, blemishes, wound healing, cracking, inflammation, and general irritation can all be treated by them. For example, many expecting mothers find natural body butter to be very helpful in dealing with stretch marks, and its rich elements also work nicely to better cuticle health.
Natural butters also work well to restore hair health. Lighter-weight conditioners often allow for quicker absorption into the hair without leaving behind a heavy, oily feel, making them perfect for getting the hydration that hair needs. Creamier and thicker butters are preferable for treating skin that is very dry.
14 Best Ingredients For Natural Body Butters
There are a variety of components that can be used to create a DIY body butter, but some oils are far more beneficial than others.
Don't be scared to break out of your traditional recipes and try something new when making your batches of cosmetics, such as cupuacu or kokum oil, which are just as powerful as more regular ingredients like coconut butter.
Check out the following natural butter varieties for making DIY skincare products.
1. Almond Oil
Almond oil can produce a luxurious and rich butter that supplies fatty acids and vitamin D in order to moisturize and condition the skin. The thick consistency and soft feel of the oil make it simple to apply, making it a perfect component in balms and body butters that are suited for all skin types.
2. Avocado Butter
Avocado butter is extremely beneficial for supplying moisture to dry hair and skin that lacks vitality, due to its ample amounts of vitamins A, B, and E. It appears that the fat found in the avocado seed is capable of withstanding strong UV rays, based on the evidence. Using avocado oil body butter may reduce your chances of getting sunburned.
3. Cocoa Butter
Cocoa butter is very resilient as a fat, having the ability to remain useful for many years while being rich in natural antioxidants. Although it won't give you a chocolatey aroma, butter can be relied on to thicken up makeup items and can be beneficial for expecting mothers wanting to avoid developing stretch marks. Individuals with oily skin should be aware that the high level of dampness in this butter might make it advisable to stay away from it.
4. Coconut Oil
Coconut oil has an advantage of a low melting point, which leads to it practically being a liquid when it is at room temperature, so it is quite easy to rub into your skin. This oil which has a tropical aroma is efficient to be used as a treatment for pimples or an all-over skin softener. Ensure that you acquire an organic, unrefined, and cold-pressed variant so that the classic coconut smell and smooth texture are not compromised during production.
5. Cupuacu Butter
This butter that naturally occurs on the Brazilian cupuacu tree is great for creating DIY hair and skin products. This natural butter has a lot of phytosterols, which gives it a large ability to take in water, acting as a natural replacement for lanolin. Be cautious if you have overly oily skin; you may find that capuacu butter is too thick for your skin type.
6. Grapeseed Oil
Grapeseed oil is packed with vitamin C, vitamin E, and beta-carotene, which all work together to make skin soft and supple. When incorporated into a body butter mix, grapeseed oil increases the ease with which it can be applied and allows it to penetrate the skin more promptly.
7. Jojoba Butter
Jojoba butter can be utilized for healing eczema, psoriasis, and various other skin ailments. Its thick consistency resembles the oil that our body produces, allowing it to be effective in dealing with too much sebum production.
8. Kokum Butter
Kokum butter, which looks tough on the outside, is appreciated for its ability to give skin a soft and velvety feel without leaving a slick film. This butter, which is a shade of white, is taken from the seeds of an Indian kokum tree. Its consistency is solid, making it an ideal ingredient for body butter and other cosmetic items. Kokum butter can be extremely beneficial in helping to heal skin that has been harmed by sunburns.
9. Mango Butter
Mango butter is brimming with antioxidants and emollients, making it great for softening and hydrating dried-out skin. Although it is firm when at room temperature, this oil melts quickly when it comes into contact with body heat, therefore making it easy to be rubbed into the skin. Mango butter is an ideal choice for those who are seeking a lighter option for their skin care needs, as it is odorless and less thick than numerous other organic butters.
10. Olive Butter
Both olive oil and olive butter contain high amounts of vitamins, fatty acids, and powerful mixtures of antioxidants, making them great for moisturizing and softening the skin. Olive oil is commonly used in body butters so that they are more spreadable since these butters are typically made up of a quarter of liquid components.
11. Pumpkin Seed Butter
Pumpkin seed oil packs a healthful punch with nutrients like linoleic acid, vitamins A, E, and C, antioxidants, and fatty acids, making it a powerhouse toswiges the health benefits year-round, not just in the autumn. This butter has ultra-nourishing properties that make it perfect for intensively hydrating parched skin. Consistent use of this product can help smooth out fine lines and lessen the visibility of wrinkles.
12. Shea Butter
There is a valid rationale for why Shea butter is such a popular component of beauty products- it is verifiably effective! This butter contains an uncommon set of fatty acids that makes it suitable for a variety of uses, such as skin cream and lip balm. The butter provides vitamins A and B and fatty acids, giving your skin a soft, velvety feel. Shea butter is different from other types of butter by having a subtle nutty scent, making it a great addition to any skincare product to increase its appeal.
13. Soy Butter
Eating soy butter is sufficiently nutritious, though you will receive greater advantages for your skin if you use it on the outside of your body instead. This iconic body butter includes healthy components such as omega-3 fatty acids, vitamin E, lecithin, sterolins, and isoflavones that will hydrate the skin and condition it until it is shiny and smooth. The incorporation of soy butter into hair products can be beneficial.
14. Ucuuba Butter
The fat contained in the seeds of a native South American tree provides the source of Ucuuba butter, which has a consistency that is at once hard and dry and is a light brown color. Ucuuba butter is abundant in palmitic, myristic, and lauric acids, which give it anti-inflammatory and antiseptic capabilities that make it useful for treating conditions such as acne and eczema as well as moisturizing dry, irritated skin.
How To Make A Body Butter?
Let us take an in-depth look at the process involved in creating body butter.
How To Make Simple Body Butter With The First Basic Formula?
Step 1:
Put some Shea butter and coconut oil (weighed properly) into a suitable container like a glass beaker or jar.
Even though the melting and boiling points of shea butter and coconut oil may vary, it is perfectly safe to mix them together. Put the beaker or jar into a double boiler. You could employ a sturdier container such as a saucepan and fill it with water up to half full and cook it on medium heat.
Keep stirring the shea butter and allow it to combine with the coconut oil until it is completely melted. Since the amount of time needed to heat Shea butter is minimal, there is no harm in combining it with other solid fats and butter or oils.
Step 2:
Once you have melted the mixture, cease heating it and carefully blend in the almond oil.
Step 3:
Continue gentle blending as the blend cools down. At about 35 degrees Centigrade. Add the essential oil.
Step 4:
As the butter cools down, the viscosity increases. Keep mixing until the butter is at a consistency where you can make patterns and designs with your spoon. This is the consistency of our butter.
Pour the butter into the container and put it in the refrigerator so it can begin to cool. The likelihood of crystals appearing in the shea butter, resulting in a gritty texture, is minimized.
Some Tips To Follow When Using Body Butter
It is no secret that body butter possesses a host of beneficial characteristics for the skin.
Body butters possess the fantastic benefit of being easy to apply and they serve various purposes. You can modify your formula in order to get the best possible outcome that meets your individual needs for your skin!
If you're looking to wash away all the tensions of the daily grind and looking forward to relaxing, try a body butter infused with lavender essential oil. 

This type of body butter can give the benefits of aroma therapy and help relax your senses while you drift off to sleep and deeply moisturize your skin overnight.
One must always make it a point to use body butter immediately after you shower to allow it to penetrate the skin when it is soft and supple right after the shower. This will help deeply moisturize your skin and prevent moisture loss.

If you shave, apply body butter to your skin afterward so that it can heal the roughened skin and can also help moisturize your skin and prevent dryness.

If you are the one who is troubled with extremely dry skin conditions and are facing dryness more commonly in areas like the elbows, knees, and ankles—regularly apply body butter to these areas. This can help to improve your skin's texture and prevent future dryness.
Are you pregnant? That is good news. Do not worry about possible stretch marks. Apply body butter regularly to keep your skin hydrated and decrease the likelihood of itchiness or stretch marks while you are pregnant.
Who Should Or Should Not Use Body Butter?
Do not cover up your hands and feet if they are too dry and you perceive them to be unappealing any longer.
Put a generous amount of body butter on your hands and feet and leave it to sit overnight, with either gloves or socks covering them up so that the moisture won't be lost.
Take off your gloves or socks in the morning and clean any excess product that remains.
If you are an athlete and have been outdoors, it is suggested that you apply body butter when you come back home and your time outside is done. This can help to prevent dryness from daily exposure to the outdoors.
For a stimulating pick-me-up, give a citrus-scented body butter a try that may bring back memories of summers past.
For those of you with oily skin who are having problems with acne or other breakouts, make sure to stay away from products that contain a lot of oil. Do not put body butter on your face under any circumstances.
Body butter has a thick consistency that can, in some instances, lead to blocked pores in individuals with acne-susceptible skin.
How Long Can I Store This Body Butter? What Will Be Its Shelf Life?
Let us now find solutions to these niggling questions. Even though they may be annoying, it's vital that they not be replied to.
It is challenging to ascertain how long these formulations will last, however, if you store them carefully, they should be usable for three months or more. By this I mean:
Store it in an area that is both cool and shadowy, such as in a cupboard.
You may want to put this in the refrigerator for added security.
Remember that, as it is made up of oil without any extra ingredients, it could melt when exposed to heat (just as coconut oil turns from a solid to a liquid when exposed to heat). Attempt to store the item at a temperature of or below the temperature of the room.