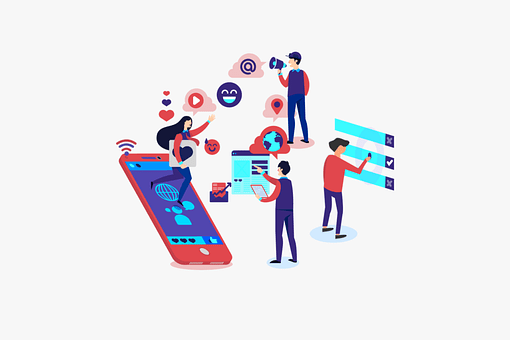 The worldwide wellness market is worth a stunning 4.5 trillion dollars. The demand for health and wellness goods is robust, requiring strategic marketing of your product if you want to surpass the competition.
Developing something that enhances your patron's way of living should be your primary goal, yet having quality branding is a requisite for having a beneficial effect on your client's life. Branding can leave a strong influence on people's initial view of your brand and the items you offer. By taking into account the visuals and storytelling aspects of your marketing strategy, you are able to show consumers how your product or service can improve their lives.
Spending time on creating your image so that it coincides with what is highly valued by your viewers will amplify trust and commitment to your brand for the future. When customers are familiar with a company, there is a greater chance that they will keep returning and develop into long-term customers.
This article will cover strategies for building your health and wellness branding:
1. Know your audience
Prior to constructing your health and wellness business, it is essential that you comprehend who you are catering to. Consider:
Who do you hope to serve with your brand? Think about the ideal demographic of your target audience. Where do they live? How old are they? These elements can help shape your branding from the start.
What value can you contribute to their life? As a health and wellness brand, it is important to consider what type of lifestyle your audience is currently living — and what lifestyle your audience aspires to. Branding for a company marketing to the wealthy is vastly different than a company marketing to those who live a luxe lifestyle on a frugal budget.
What are your long-term goals as a brand? As with any brand, it is important to consider the longevity of your brand. Health and wellness brands must endure constantly shifting trends and research. Consider ways you can continue to adapt to be of the moment.
Once you've identified the needs of your target audience, customize your brand to meet their needs.
2. Create brand guidelines
It is essential that you put together a consistent brand. Create a tone and look that reflects your overall brand identity. To keep things consistent, follow these steps:
Create a logo
The health and wellness industry is often visually driven. As such, creating your visual package is important. Begin by constructing your logo to provide a visual framework for all other elements of your brand. Reducing your company's personality to just a logo might appear intimidating, but it can be an enjoyable experience! Take advantage of a logo-making program to make the process easier and bring out your inner artist.
Develop a visual guide for your branding 
Once you've formulated a logo that you are pleased with, separate the different components of the logo to create a branding collection. This compilation of visual guidelines for your business should be treated as a helpful little reference manual that will help you benefit maximally from your brand identity on all types of platforms. A brand kit often includes:
Brand fonts
Brand colors
Key visual elements — like a well-designed logo
Rules for how and when to apply your visual branding
Build your website
Creating a well-designed, mobile-friendly website is an essential aspect of constructing an effective health and wellness brand. Your website should include:
Homepage: Your homepage should draw your audience in. Make it inviting!
About us: Here is your opportunity to tell your unique brand story.
Products and services: This should be the main draw of your page. Make sure to use professional photography and double-check that your purchasing portals are easy-to-use and functional.
Contact us: Help consumers connect with you and your team.
3. Tell your story
At present, folks are hungrier than ever for a personal bond online, which is where brand narrative can be beneficial! Developing a narrative around your brand is a fundamental part of a contemporary brand plan given the veritable relationship it forms with customers. In the health and wellness industry, branding typically entails narrating genuine accounts of how a customer's life was changed because of your brand. Today's customer desires to observe authentic individuals having genuine outcomes. The time of manipulated pictures and excessively changed commercials has passed.
As you contemplate how to narrate your tale, think about the sentiments you wish to bring out in your viewers. This can be very helpful when determining an approach to put your business at the forefront of the health and wellness market. Do you hope to empower your customer? Provide them peace? Energize them for a long day? Here are more tips for telling your story well:
Be transparent about how your products are made — modern consumers are savvy and passionate about sustainable and ethical processes.
Use data, when possible, to back up your success — data may be dry, but it can help build consumer trust.
Be honest in your storytelling techniques — never embellish your results!
It is likely that the most successful method of inspiring your customers is by providing a narrative based on true, authentic experiences since your buyers are actual people.
4. Make the most of social media
The amount of time spent by the typical person on social media each day is more than two hours, creating an unparalleled opportunity for social media marketing. One of the powerful approaches to illustrate the narratives of your honest patrons when it comes to health and wellness branding is through social media. Ways to make the most of social media include:
Facebook and Instagram ads
Ads on Facebook and Instagram don't create a huge feeling of intimacy, yet they prove to be an efficient way to connect with a certain audience. This advertising will enable you to present your health and well-being business to the proper individuals at the right point.
Connecting beyond social media
Once you have established a connection with your customer through the internet, motivate them to accept notifications from your next email list or message by giving them discounts for enrolling. Email promoting can be a great method to provide unique offers and grant privileged access to future releases or activities – this is a further wonderful way to increase brand dedication.
Creating a blog is another option for staying in touch with your patrons. As an organization focused on health and well-being, you aim to provide helpful and enlightened data to your readers.
5. Be authentic
Studies indicate that modern purchasers appreciate realness, yet it is not sufficient to assert that your health and wellbeing brand name is authentic– customers must trust it. The definition of authenticity may appear to be vague, but it is actually quite easy to accomplish. When building your brand, remember to be real! Put authentic outcomes out there, interrelate with genuine individuals, and recount genuine tales.
6. Cold Emailing & Cold Calling
Health & wellness marketers have based their strategies on cold calls and sending emails to potential customers for some time, which is understandable given its success. Why? When a product is being sold, the number of possible purchasers is constrained and it can be difficult to contact them through other means.
It makes no sense to spend money on a social ad advertising to an entire company if only the VP of Marketing needs to be aware of your product.
Instead of simply applying for available jobs, you can look into the businesses in your preferred location and obtain the information for the individuals who work in the appropriate positions. By using this method, you are connecting with individuals genuinely invested in your merchandise, therefore making the most of your time and resources.
Tools For Creating Effective Health & Wellness Marketing Campaigns
1. Google Ads Suite
Google Ads Suite is widely used by wellness firms to help elevate their advertising plans. Google Ads Suite permits you to post search and presentation advertisements on associate websites and apps, focusing on viewers across more than 2 million websites within Google's advertising system as per their tastes and preferences.
A focused strategy can significantly enhance the success of an ad campaign by enabling your business to communicate with prospective customers who are already enthusiastic about specific items or services related to your offerings.
Examples of health & wellness firms that employed Google Ads Suite effectively for their affiliate merchandising are Goop, Crossfit, and GNC.
These businesses have formed prosperous affiliate plans by granting rewards like compensations for purchases and exclusive offers for referring fresh customers.
By taking advantage of the features of the Google Ads Suite to advertise their characteristics, they have expanded their target market and generated more sales.
2. PartnerStack
Partnerstack is an online meeting place where health and wellness businesses can find affiliates to team up with.
It provides an opportunity for health & wellness businesses to maximize their scope through relationships with numerous possible affiliates.
PartnerStack also provides numerous management tools to help keep track of these connections, such as tools for monitoring conversion rates and access to communication materials. They also provide insightful data on variables such as effectiveness and number of followers for each partner so that you can get the most visibility possible for your goods and services.
3. Apollo.io
Apollo.io is an online tool that assists business owners in putting together marketing plans which lead to qualifying and connecting with new customers. This platform furnishes users with an array of resources to assist them with researching their intended audience, devising marketing strategies, and monitoring the effectiveness of their campaigns.
Furthermore, Apollo.io provides a few assets intended to facilitate users enhance the efficiency of their health and wellness e-commerce marketing tactics. These assets incorporate a compilation of reference material, expert direction, and a web-based society of marketing participants. It is worth your while to research Apollo.io, regardless if this is your company's first time ever attempting marketing or if you are seeking out ways to better your already established strategy.
4. HubSpot
In addition to its support for customer relations and sales, the HubSpot marketing bundle offers health and wellness organizations a variety of useful features that can enhance their affiliate and referral programs.
A handy tool is a capability to keep an eye on associate achievement through personalized affiliate links.
This feature permits health and wellness companies to keep track of conversions and fine-tune their partnerships by pinpointing effective affiliates and targeting analogous demographics for subsequent recruiting efforts.
HubSpot has services to create landing pages and prompts for associates to employ for their promotions, plus tools to administrate communication with assistants through special emails.
5. Yoast SEO
For any business in the health & wellness sector that operates on the web, it is vital that its brand is easily seen and can be located through various search engines if they want to increase its conversion rate. Yoast SEO is a WordPress add-on that can aid in improving your site's search engine rankings by analyzing components such as the use of keywords and how understandable the text is.
By using Yoast SEO to better your site's recognizability, it gets simpler for potential patrons and affiliates to locate and interact with your brand via natural search, ultimately advancing the accomplishment of both your recommendation and associate programs.
6. Crazy Egg Heat Maps
For successful advertising of health & wellness products through affiliates and referrals, it is important to comprehend how probable buyers interact with your website. Crazy Egg's heat map tool grants health & wellness businesses the capability to watch how customers act on their website, which leads to coherent data that can be applied to progress marketing plans.
Heat maps can demonstrate where visitors are tapping, scrolling, and occupying the greatest amount of time on a website, which can be productive for health & wellness businesses in customizing their website construction and design. This can lead to more people taking the desired action and a better overall experience for the user.
Apart from optimizing their website, Crazy Egg's heat maps give organizations precious facts that can be used to test and boost their increase plans. By analyzing user habits, health & wellness organizations can take information-based actions that will increase their advancement and triumph.
7. SEMRush SEO Content Checker
SEMRush provides plenty of tools for increasing visibility on the web and improving search engine placement, making it a great asset for marketing tactics that concentrate on expanding availability.
SEMRush offers a unique SEO content checker tool that helps businesses in the health & wellness industry to search their content, making certain they are optimizing their blog posts with relevant keywords, keeping the material simple to understand, and meeting other ranking criteria.
SEMRush provides a technical SEO analysis, which helps health & wellness businesses detect and deal with any possible problems that could be preventing them from getting a good search engine ranking.
Furthermore, SEMRush gives companies in the health and wellness sector comprehensive resources to track the search engine approaches of their competition, allowing them to get useful information that will help them stay ahead of everyone else in their sector.
8. Zapier
Keeping track of the numerous software and platforms that come with marketing can be quite a hassle. Zapier can be utilized to make marketing for health & wellness far more efficient. Besides making processes more efficient and saving time, Zapier has the capability of eradicating human errors with its automated settings.
Zapier gives people the opportunity to join and facilitate multiple types of applications, making it effortless to cope with pursuits such as inserting data, producing leads, and email advertising.
For instance, health & wellness companies can create a "zap" to mechanically transfer information from an online form to their customer relationship management system or deliver an individualized email to each new person who registers to their mailing list, allowing your marketing squad to focus on the tasks that need the most attention.