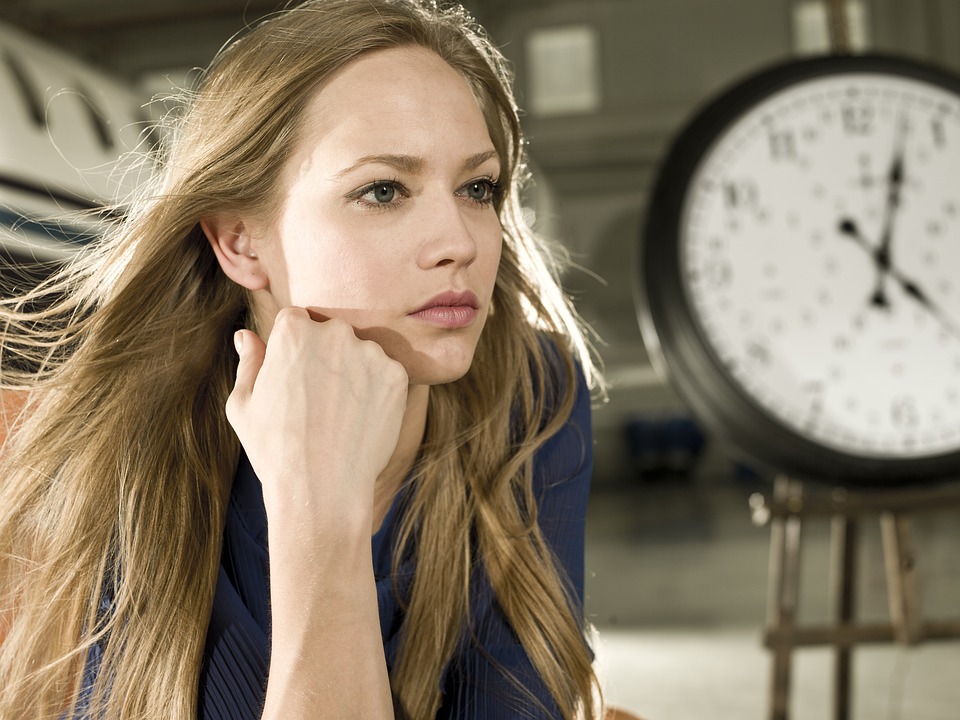 Skin can become dry when our body cannot restore hydration as quickly as it is lost, leaving it looking red, feeling irritated, and rough to the touch, as well as appearing aged before its time.
Humectants, emollients, and occlusives are all necessary to prevent skin from drying out. Humectants absorb moisture from the atmosphere to keep the skin moisturized. Emollients help to make skin surfaces soft and smooth by filling in the gaps between cells. An occlusive creates a thin, permeable boundary that helps to keep moisture in the skin.
Here are our favorite natural remedies for reinvigorating dry skin, many of which may already be in your home:
1. Argan Oil
Argan oil is derived from the seeds of the Argania Spinosa tree and is almost entirely comprised of beneficial fats; its ingredients also include several antioxidants such as catechins, carotenoids, tocopherols, and caffeic acid.
Argan oil acts as a lotion, moisturizing and caring for the skin and reducing swelling, aiding in the treatment of skin infections, encouraging faster healing from injuries, shielding from ultraviolet radiation, and maintaining a youthful visage – all in one jar.
2. Avocado Oil
Avocado oil is an excellent provider of vitamin E, an important element for protecting skin health, as well as other beneficial fatty acids like oleic, palmitoleic, linoleic, linolenic, palmitic, and stearic acids which contribute to the overall health of the skin.
Avocado oil not only gives moisture to dry skin but also soothes redness and itching, cleanses the skin delicately, guards against sun exposure, and further encourages the production of collagen, aiding the healing of inflamed skin.
3. Beeswax
Beeswax, the material used for honeycombs, is an intricate substance containing fatty acids, hydrocarbons, monoesters, and a resin comprised of phenolic compounds, flavonoids, and small amounts of zinc and manganese.
When heated up and rubbed onto the skin, beeswax acts as a humectant, meaning that it draws in moisture, and also as an occlusive, providing a thin layer of protection. When applied to contact dermatitis, this remedy displayed a 98% reduction in redness, scaling, and skin tears. This also assisted in blocking the progress of moisture evaporation through the skin, which is a symptom of persistent dry skin.
4. Calendula
Often referred to as pot marigold, Calendula officinalis is a good-looking yellow-blossomed plant with a lot of useful applications in the home – such as skin care.
Calendula has been known for its medicinal properties, with the petals and pollen being full of carotenoids and flavonoids that can help the skin due to their antioxidant and anti-inflammatory powers. Research into calendula has revealed it to be a boon for skin health; it boosts moisture levels and slows down the visible signs of aging, while at the same time firming and safeguarding against further harm.
5. Cocoa Butter
Cocoa beans have been identified to contain 380 different phytochemicals and are an excellent source of antioxidants such as catechins, anthocyanidins, and flavonoids. This special selection of polyphenols found in cocoa enhances the composition of the skin, boosts vigor and suppleness, and increases collagen levels.
Once melted and rendered into a luxurious, fragrant cream, cocoa butter can act as both a moisturizer and barrier on the skin, nourishing it and locking in moisture. Its melting temperature is slightly lower than normal body heat, and therefore it helps to keep moisture locked in the outermost layer of skin.
6. Coconut Oil
Coconut oil can act as a softener and contains lauric, caprylic, capric, and various other fatty acids. All these acids act collectively by eliminating bacteria from the skin, reducing any inflammation, and moisturizing the skin's surface. When blended with a plentiful source of vitamin E such as sweet almond oil, coconut oil considerably increases absorption of the vitamin by up to 65%.
7. Colloidal Oatmeal
Colloidal oatmeal is a product created out of finely milled oat grain with the husks removed, offering a single solution to many skin issues.
When combined with botanical oils, yogurt, or even just water, colloidal oatmeal has the ability to cleanse, moisturize, calm, and safeguard your skin. As a moisturizer, it helps soothe the skin, and it also creates a barrier on the surface of the skin to keep moisture from escaping during the healing process of the skin underneath. Colloidal oatmeal has the strength to manage long-lasting skin problems like eczema and psoriasis.
8. Dead Sea Salt
For centuries, the Dead Sea has been used as a place to promote healing due to its significant collection of different minerals including magnesium, potassium, and calcium. Soaking in these mineral salts has an anti-inflammatory benefit on the skin which helps to repair and strengthen its protective barrier, as well as adding deep hydration.
9. Jojoba Oil
The Simmondsia Chinensis shrub is the source of jojoba oil, which has a structural similarity to human sebum and therefore can be easily absorbed by the outer layer of our skin.
Jojoba oil has the special power to keep the levels of oils in the skin balanced and is full of nutrients good for the skin, like zinc, vitamin E, and B vitamins. This product offers sustained moisturizing effects that are mild enough for delicate skin types. Due to its similarity to wax, when jojoba is applied to the skin it will form a sealing layer.
10. Mango Butter
Mango butter is taken out of the center of the fruit and contains vitamins A and C, alongside important fatty acids such as oleic, linoleic, palmitic, and arachidic.
Mango butter penetrates the skin deeply and is a great source of moisture but is not slimy or oily, so it can be safely used every day, including on those with sensitive skin. The combined effects of its antioxidants and anti-inflammatory components can help to lessen the appearance of facial wrinkles, enable the skin to appear fuller, and calm any inflamed segments. A thin coating placed on the outer surface of the skin can defend it from the sun, air, and other environmental irritants.
Tips to Achieve Glowing Skin for Teenagers
1. Face Wash
Give special attention to washing your face. Remember to wash your face with a facial cleanser twice a day. It is essential to cleanse your face effectively when you get up in the morning. It assists in eliminating the oils and dirt that have built up on the skin while sleeping. Adhering to a thorough skin care regimen will help maintain good skin health.
2. Toner
This comes next to face wash. Using facial cleansers opens up the pores. To close them, a good toner is important. Toner serves to get rid of any dust that facial cleansers may not be able to take off. Keeping up with toners is critical for preserving moisture levels in our skin.
People with oily skin should go for astringent-based toners, and folks with dry skin should choose a toner that provides hydration.
3. Moisturize
Moisturization is important for all skin types. Also, we must use moisturizers throughout the year. In the summer and during the monsoon season, select a moisturizer that is lightweight and has a matte finish. And in winter, pick up something more moisturizing. People who experience breakouts or have acne scarring need a moisturizer that can help to combat those issues.
4. Be Choosy with Makeup
The teenage years are when we first start to experiment with cosmetics. However, be very careful while choosing your makeup. Avoid foundation and go with a BB cream instead. One should attempt to go for a minimal makeup look as frequently as they can, since applying too many products to one's skin can harm it, especially when that individual is a teenager.
5. Drink Plenty of Water
Hydration from within is essential for both our physical health and the condition of our skin, which is achieved by taking in enough water. This will make our skin glow on the outside. Consume an ample amount of water throughout the day, and never leave home without your own water bottle. Drinking water can give your skin a healthy glow and help flush out toxins from your system to keep you healthy.
6. Eat Nutritious Foods
It is essential for teenagers to watch their diet in order to achieve a healthy, radiant complexion. Skin requires essential nutrients to stay healthy. Incorporate a lot of fresh fruits and vegetables into your nutrition. Protein is essential for maintaining good skin and hair conditions.
Be certain that your food consumption gives you an adequate supply of vitamins, minerals, and other important nutrients. Discover if you are hypersensitive to any nourishments or on the off chance that there is a specific sort of sustenance that is annoying your skin.
DIY Remedies to Get Glowing Skin for Teenagers
1. Aloe Vera for Glowing Skin for Teenagers
Aloe vera has magical benefits for our skin. It can take care of the majority of our skin difficulties. Aloe vera is great for bringing life back to sluggish and lackluster skin and making it look radiant and healthy once again. Aloe vera is ideal for nourishing and hydrating all types of skin, making it an excellent choice for anyone. Aloe vera will not block up our pores, making it a safe choice for use on the skin.
Aloe vera has an anti-inflammatory quality which creates a refreshing sensation on our skin as soon as it is applied. Aloe vera is thought to be highly advantageous for providing relief from sunburns. It works to reduce the inflammation of the skin and can also provide comfort from the soreness caused by sunburn.
Aloe vera not only aids in relieving sunburn but can also help to erase sun tan. This herb contains different vitamins, enzymes, and components from plants that work to improve our skin's well-being and provide us with a radiant complexion. Aloe vera works get to repair our skin texture. This product increases hydration and moisturization, transforming your skin to a softer, smoother, and brighter state.
How to use aloe vera to get glowing skin for teenagers?
Simple Aloe Vera Gel
Obtain some fresh aloe vera gel and rub it all over the face and neck area. Preferably do this at night before going to bed. Leave the aloe vera gel on for the duration of the night and then rinse off with cold water the subsequent morning. Repeat this daily.
Aloe Vera and Raw Honey
Combine one tablespoon of aloe vera gel with one teaspoon of raw honey. Spread the combined product over your face and lightly massage it with your fingertips. Leave it on for 15-20 minutes. Rinse with clean water and reapply every three days.
Aloe Vera and Vitamin E
Puncture 3-4 vitamin E pills with a needle. Extract the oil and place it in a bowl. Combine one tablespoon of vitamin E oil and one tablespoon of freshly-prepared aloe vera gel. Put the combined mix onto your face and delicately rub it into your skin for a few minutes. Hold off on rinsing off with plain water for around 20-30 minutes. Teenagers should use a skin product two or three times a week to get a glowing complexion.
Aloe Vera and Rose Water
Combine aloe vera gel and rose water in equal parts and stir them together. Spread the end product of the blend over the face, rubbing it in softly for a couple of minutes. Leave the product on your face for between 15 and 20 minutes before washing it off with regular water. Do every other day to acquire a radiance complexion for adolescents.
Aloe Vera and Oatmeal
Mix two tablespoons of uncooked oatmeal powder in with some fresh aloe vera gel. Mix together and apply them on the face. Massage gently with your fingertips for a few minutes. Permit it to stay for 10-15 minutes before rinsing off with clean water. Repeat twice a week.
Use Sandalwood to Get Glowing Skin for Teenagers
Teenagers can have a glowing complexion if they use sandalwood powder. Sandalwood powder has anti-oxidant properties which protect us from pesky free radicals and give us luminous and healthy skin. The coarse quality of sandalwood powder makes it a great natural scrub. This can aid in eliminating contaminants from the skin pores and decongesting them. This helps prevent breakouts.
Also, sandalwood powder is known for its absorbing properties. When applied topically, it eliminates any extra sebum from the surface of the skin, leaving it looking clean, healthy, and radiant. Additionally, sandalwood powder has therapeutic advantages that protect against germs and bacteria, which makes it an effective treatment for acne and pimples.
Sandalwood powder is beneficial because it has anti-inflammatory abilities that are effective in mitigating the tenderness and inflammation caused by acne and aiding in recovering the skin.
How to use sandalwood for glowing skin of teenagers?
Sandalwood and Multani Mitti
Mix one teaspoon of sandalwood powder, chickpea flour, and Multani mitti into a bowl. Combine the ingredients and then add sufficient rose water. Mix everything together to form a smooth paste. Apply it all over the face and neck. Leave it on the skin for 15-20 minutes. Wash off with fresh cold water. Repeat twice a week for glowing skin for teenagers.
Sandalwood and Tomato Juice
Take a tbsp of sandalwood powder in a bowl. Include both tomato juice and rose water in that. Combine the mixture and spread it evenly across the face and neck. Let the area dry by itself and then use clean water to rinse it off. Repeat twice a week for best results.
Sandalwood and Papaya to Get Glowing Skin for Teenagers
Take a few pieces of ripe papaya and blend them in a blender. Blend them nicely to prepare papaya pulp. Remove the item and blend it with a tablespoon of sandalwood powder. Spread the combined solution over the face and let it sit for 15 to 20 minutes. Once the allotted time has elapsed, rinse with clean water and do this procedure twice a week to attain a radiant complexion for teenagers.
Raw Milk and Sandalwood
Stir 1-2 teaspoons of red sandalwood powder into a cup of raw milk to form a paste. Spread the product across the face and rub in small circular motions. Leave the product on your skin for 15-20 minutes prior to washing it off with clean water. Repeat twice a week.
Raw Honey and Sandalwood
Mix 1 tablespoon of sandalwood powder into a bowl and put in enough raw honey to make a paste. Mix together and prepare a paste. Spread the product evenly throughout your face and neck, then massage it in with your fingers. Allow 15-20 minutes to elapse before cleaning off by using fresh, cool water. Do it twice a week to achieve radiant skin for teenagers.