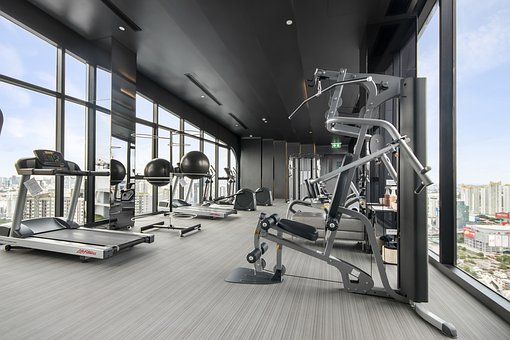 The fitness industry is becoming increasingly competitive with time.
As of 2021, the United States has a total of 103,626 gyms, and health, and fitness clubs. Since 2020, there has been a rise of 1.6% and an even greater increase of 28% 2010.
Starting and managing a new gym in a market with a lot of other businesses competing can be hard to make money from. A possible solution to the problem could be to invest in a fitness center franchise. You may be familiar with renowned fitness outlets such as Anytime Fitness and Snap Fitness.
Recently, it was announced that Anytime Fitness became the first fitness business to establish itself on all seven continents.
That raises the question: are fitness franchises profitable? Do multiple locations have an advantage, and if so, what makes them preferable to having just one?
This article will examine the concept of a fitness franchise, the factors contributing to its profitability, and some of the most successful franchises in the world.
What is a fitness franchise?
Franchising is a form of business in which an individual (the franchisee) is given the right to utilize the business model developed by the franchisor in order to open and manage their own branch of the business.
Possessing a fitness franchise reveals that an individual has a gym that they can call their own, yet they are utilizing somebody else's pre-existing business framework. Franchising can be very profitable in the fitness industry, but it needs to be done correctly.
Obtaining/securing a fitness franchise requires a significant amount of documentation. The initial step that must be done is signing a Franchise Disclosure Document which explains the details of the agreement between the two parties regarding the functioning of the business relationship.
You need to study the way a company operates, educate your staff in their techniques, obtain authorization, and cover the yearly licensing cost.
Gym franchises help everyone involved. The franchisor increases the size of its enterprise while the franchisee is able to obtain a gym that is already recognizable and has an already-existing customer base.
But it also comes with some restraints. The franchisee does not have much freedom to experiment with new ideas and cannot alter the existing business plan. This is due to the fact that the franchisor has to safeguard that the same brand image is consistent within all establishments.
Many business owners incorrectly assume that purchasing a franchise comes with a guarantee of success, but this is not the case. You must still exert a lot of effort, acquire new clients, and provide them with outstanding service in order to maintain your business. The franchisor provides you with a functioning business plan; you must implement it properly in order to realize the profits you have imagined.
Are fitness franchises profitable?
Fitness franchises can be quite lucrative, however, they are not as lucrative as one might expect.
Investopedia states that generally, franchisees are able to make around $50,000 a year though approximately 7% bring in more than $250,000 annually.
Be cognizant of some operating expenses and supplemental charges as these can swiftly decrease your earning potential.
Startup and upfront costs
Investing a large sum of money to start a new franchise is the first step. You need to cover the expense of the permit required to get the permit, installments on the charge that you pay month to month or every year, and lease for your establishment spot.
An illustration of this is Anytime Fitness requiring a $42,500 franchise payment, in addition to taking $699 each month from your sales.
The initial expenses of owning a gym franchise can be more costly than the expenses required to begin a gym. It is possible to launch an independent gym enterprise with an estimated outlay of between $10,000 and $50,000.
Good locations can cost a lot
Although you can make money with franchising, it is important to choose the right franchise opportunity. Picking the right location is incredibly important since you have to find a site where individuals are aware of your brand.
Certain gym franchises provide their land experts to support you in selecting spots based on their investigation. Some businesses allow you, the franchisee, to select the spot you want for your franchise.
What affects your profit margins?
The amount of money that can be earned is largely determined by the business skill of the person running the franchise.
You will need to come up with creative methods of bringing in money to raise your yearly earnings. Using social media in combination with the promotional activities of the franchisor can be beneficial.
You could make sure the gym machines are properly taken care of, employ qualified personal trainers, provide parking spots, and make sure the drinking water is always topped up.
Make sure to thoroughly read the legal details of the FDD to guarantee that you are acting lawfully. You need to be careful not to break the terms of your franchise agreement, as they can catch you off guard.
Why running a fitness franchise is profitable?
Operating a physical fitness franchise is one of the profitable business possibilities. Let's identify what makes the fitness franchise a great investment choice.
1. Brand recognition
The parent company holds the exclusive rights to use its name, official slogans, and any design elements related to the branding for all franchised gymnasiums. Thus, you do not have to launch your gym without any recognition.
People who are passionate about health and fitness often search for the most renowned and established gyms in their local area. If you decide to go with a gym franchise, you can look forward to having a well-known brand when you start up. You could start now rather than taking decades to build up your fitness brand.
You can take advantage of your existing gym subscriptions and capitalize on the notoriety of your gym franchise's name. The main advantage of owning a franchise fitness studio or gym is. You get the benefit of a recognized brand when starting your gym, making it easier to achieve success due to the prior accomplishments of the parent gym.
2. Low-Cost equipment
It is well-known that gym equipment is quite costly. It is difficult to find a trustworthy source that can consistently provide high-grade gear combined at a reasonable price.
You can get discounted prices on exercise gear for your franchise's health club due to the access to suppliers given by major gym franchises. Gold's Gym, for instance, is able to utilize leading providers who may lessen the expenses of its franchised businesses' apparatus. Investing in a fitness franchise can provide savings in costs.
3. Your studio gets a head start
Building a business is a complex task, especially in the early stages. Even though you may have a sound and feasible exercise program, there is still a ton of things to gain knowledge of which comprise specialized components like attaining permits, conforming to regulations, production, financial support, and learning, among different matters. And here is where franchising's convenience comes into play. Franchisees reveal their tactics for marketing in order to demonstrate how to build a fitness business from the beginning. In the beginning, they'll be your most ardent supporters. This advice will help you design a fitness center that is tailored to your specific requirements and reduce the potential for failure.
The franchise company takes great care to ensure that your gym is situated in an optimal place to drive revenue and spread awareness of the brand. They will also be of assistance throughout the process of applying for and examining the gym license, making sure that the gym meets all safety regulations and qualifications.
4. Helps in Networking
When you take part in a franchise, you become a part of a broader system. A great many fitness centers are to be found in numerous places all over the globe. You'll be acquainted with other franchise owners nearby that can give you a look into the business situation and how to succeed in your spot.
By joining a franchise, you will be connected to a group of individuals with the knowledge and experience to help you discover what will and will not be successful. Bring up the hundreds of other franchisees who have prospered in their venture and attempt to model their accomplishments. This significantly reduces the franchise's chance of failure. Moreover, they would aid in conserving time, effort, and resources by stopping you from launching offerings that are unlikely to do well in the marketplace.
5. Pre-formulated business models
Well-known fitness center franchises are recognized for offering the most effective and pre-constructed endeavors that you are aware would be effective because they have been examined and validated by the main gym. The parent gym has already discovered what the most successful methods are for running a gym, so no one could be better suited to give your franchise profit-producing business models.
You will be able to utilize strategic plans, techniques, staff instruction, company operations, and other intellectual property they have accumulated over the years through these business methods. This approach eliminates a great deal of effort that would usually be needed due to the fact that they are providing you with their business knowledge.
Consequently, you'll have an abundance of time to supervise the business firsthand and focus your energy on different aspects of the gym. You stand to gain both personally and professionally from a successful and established business plan.
6. Better job training and management tools
If you have a franchise, each of your employees can benefit from free exercise classes. Despite that, you must recruit qualified personal trainers only. The franchisee must instruct employees to act in accordance with the standards of the parent company. It is the responsibility of the franchisee to ensure that the same techniques are being implemented.
Certain franchise gyms also provide their staff with on-site instruction. Hundreds of people from various exercise gym franchises are instructed simultaneously by the main corporate body. This prepares employees for the brand and increases productivity. This assists in preparing your staff to meet the desired performance criteria.
To run a gym effectively, one must have access to current instructional resources, as well as make use of modern management gear including computer programs and other organization tools. Today, having a gym necessitates the use of sophisticated exercise center management software, and usually, your franchise program includes the necessary tools needed for organized administration. Make the most of modern and sophisticated technology to increase your franchise's profits in the long term.
Most Profitable Fitness Franchises
Some of the most popular fitness franchises include Gymguyz, Pure Barre, UFC, and Anytime Fitness. Here are some more, along with the franchise cost associated with each:
Anytime fitness franchise
This franchise of fitness centers provides individual training and group sessions in virtually all aspects of fitness and health.
Franchise fee: one-time $42,500
Royalty fees: $699/mo
Planet Fitness
Planet Fitness can be found in Canada, Mexico, Panama, and every state in America. It provides instruction in various activities such as dance, water aerobics, cycling, boxing, Pilates, and a large selection of other programs.
Franchise fee: one-time $10,000 for a 10-year renewable agreement.
The royalty rate is seven percent of total proceeds produced through both monthly and yearly subscription costs.
Crunch Fitness
This facility provides many types of physical fitness classes such as High-Intensity Interval Training (HIIT), strength training, cardiovascular discipline, dancing, and motion-based sequences. There are branches located in five different nations, as well as many of the states within the United States.
Franchise fee: initial $25,000. You must possess a total value of $1 million and have between $300,000 and $400,000 available in cash.
Royalty fees: 5% on monthly gross sales.
UFC Gym
UFC gyms have a great franchise model. Due to their exceptional business approach, they've extended their reach everywhere in the US and overseas in a variety of nations.
At every one of their places, there are private trainers, yoga teachers, pilates coaches, and other fitness mentors for health and workout courses.
Franchise fee: one-time $30,000 – $40,000.
Royalty fees: 6% of monthly gross revenues.
Gold's Gym
This gym provides a variety of courses such as yoga, Zumba, strength training, and more. You have the option to participate in group lessons or to get one-on-one instruction from a personal trainer. Gold's Gym has been active in the franchise business for over half a century, and it now can be found on six of the Earth's seven continents.
Franchise fee: one-time $40,000. You must demonstrate a total net worth of at least one million dollars, of which at least $400,000 must be available in liquid funds.
Royalty fees: 5% of gross revenue monthly.
Here's how you can start a fitness franchise in 5 steps
Before embarking on a search for a fitness franchise, it is important to think about some key factors.
Firstly, do the money talk that is count business costs carefully. Then, evaluate your personal finances in detail. If they are not sufficient, explore other finance options.
The next step is to choose the franchise, where you must examine the cash requirements and profit-earning potential of your chosen brand.
Now, set your franchise up in a suitable location. Carry out thorough research of the place like studying the competitors and the target audience before fixating on the location of your gym franchise.
Marketing is an important element of your business that makes it stand out.  So, don't forget to learn the online and offline marketing basics.
Lastly, don't rush things and expect delays as setting up a business take time and it doesn't happen in a click. After all, we all know that Rome wasn't built in a day.