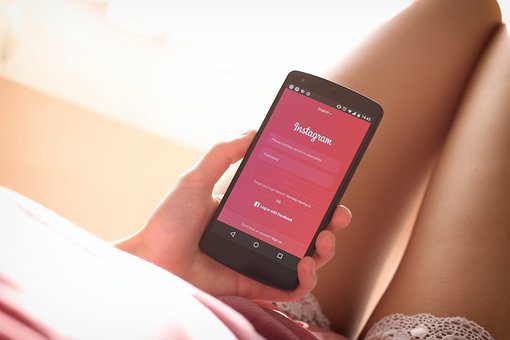 In 2016, Instagram launched a game-changing feature, Instagram stories. Individuals are now utilizing Instagram Stories more than at any other time, with half a billion accounts utilizing them every day. Before Instagram Stories began, people would typically only post the most significant aspects of their life, but now they can easily post about even the most basic moments.
In addition to promoting sharing, IG stories provide businesses with a way to boost their visibility. There has always been a strong connection between Instagram and fitness with many hashtags and profiles associated with it. This article looks at why incorporating Instagram Stories into your marketing plan is vital, as well as how you can use it to expand your business.
Why Instagram Stories for Businesses?
If you are considering using Instagram as part of your promotional activities in 2021, In that case, it's good to know where you stand when it comes to Instagram statistics:
1 billion people use the Instagram app every month
500 million people use Instagram Stories on a daily basis
Active users spend, on average, around 28 minutes daily on Instagram
200 million people visit at least 1 business profile per day
130 million Instagram users watch and engage with shopping posts every month
Instagram's potential advertising reach goes up to 849.3 million users
Instagram influencers are paid between $100 and $2,085 per post
It's interesting to note that of all the visits to Instagram stories, two-thirds come from people who don't follow the associated account and are seeking more information on products and services displayed on the platform. People search Instagram to find out about businesses and gain information about what they have to offer.
The numbers show precisely why companies are eager to maintain an Instagram profile, eventually leading to more than 25 million firms relying on Instagram to converse with their patrons and connect with prospective customers.
Additionally, stats demonstrate that Instagram Stories are the most quickly advancing feature on the social media platform, with more than 500 million users accessing Stories on a daily basis as of January 2019.
This is one of the quickest expanding components in the history of Facebook/Instagram given the appearance of the News Feed. The number of views is expected to lead to growth beyond that of the Feed.
Continue reading below to learn more details about how you can use Instagram stories for your marketing strategy:
Top 3 Instagram Stories Benefits
It is demonstrable, and backed up by numbers, that Instagram is the most rapidly increasing platform on the planet.
Why not benefit from it?
You can take a look at these top 3 Instagram stories benefits that make it clear why businesses should start using Instagram Stories ASAP:
1. Reach more Instagram users
Instagram stories are discoverable. This implies that your tales can be located and examined by people who are not your followers. You can boost the impact of your stories and help bring people to your website by adding hashtags and tagging others or organizations.
If you would like to extend the viewers of your Instagram stories outside of the Instagram platform, EmbedStories can be used to show your Instagram stories on your website.
2. Engage more with your current users
The narrative structure offers an unlimited number of ways to interact with your followers and provide them with useful knowledge they are able to interact with.
Here is what you can do:
Create visual 'How to' tutorials for your products
Provide free tips and tricks
Present the latest news about your products or news from your industry
Unveil 'behind the scene' content
Showcase an event or a trade show your business attended
Invite influencers for a profile takeover
Give special promotions, discount codes, last minute offers
Realize the gains of using Instagram stories, and start utilizing them today.
3. The Instagram story as a full conversion funnel
One of the primary advantages that Instagram stories offer their users is more than just increasing brand recognition.
Instagram stories are serving as a practical way for businesses to target customers towards the bottom of the sales funnel. As a result, organizations are able to amplify their lead production and web-based transactions.
The flow is simple.
Once businesses craft an intriguing narrative, providing worth to their followers, they can simply invite people to a face-to-face discussion in their Instagram messenger or include a link in their Instagram profile biography (if they don't have the alternative to include links in the tale) where possible customers can go and truly buy their item or services.
Top Instagram Stories Growth Hacks
Evidentially, there is no limit to the scope of remarkable and result-oriented Instagram tales that can be created. But to make sure you are distinct from the others and attract attention, check out the following growth hacks:
Create Instagram Stories AR Filter
Upon giving the general populace access to Spark AR Studio, Instagram has enabled people to create and essentially send in their own augmented reality filter to be featured on the network.
This tool necessitates expertise in design, but with recurrent use, it can provide businesses with increased visibility.
To get started, download the app and start experimenting!
Develop your branded GIFs
Incorporating GIFs into Instagram Stories is an excellent strategy for providing more of a personal feel to your branding.
Although there are plenty of illustrations out there already, why not make your own?
It's easier than you think.
Begin by establishing a Giphy brand account, constructing a sticker and submitting it as GIF documents and waiting for it to be approved.
Be aware that the process of getting GIF approval can take two weeks; however, it is worth the wait.
Allow someone take over your Instagram account
To quickly improve the performance of your Instagram story posts, consider executing an Instagram stories takeover.
The title says it all – you are allowing someone else to manage your Instagram profile. That could be an individual who has sway, a patron or even a member of your staff. Provide your followers with an innovative and novel viewpoint.
You should also give them your log in information that they can trust.
Instagram Stories' latest new features
At the 2019 F8 conference, Facebook revealed some unique new elements that should be operational in the near future. Here is a brief overview of these new updates:
Third-party apps integration – The Instagram platform is opening the app the Instagram stories format to third-party developers. This means that other apps can easily integrate their content with Instagram stories and allow users to share from their apps in stories. For example, Shopify users can share a song directly in an Instagram story where their followers can play it or navigate to Shopify to listen to more songs.
Camera effects platform for Instagram – Instagram has introduced new cool effects in the Instagram stories and is also making it available for other developers to build effects that users can use in their stories.
Focus option – This option is already available on the Instagram App. Users can just focus on a person's phase and capture an incredibly professional story.
Why Should You Be Using Instagram Stories?
Approximately a third of Instagram stories are seen by business owners, so gyms and studios have a remarkable opportunity to capitalize on Instagram stories. Snapshots posted through Instagram Stories will vanish from your profile after a day. Select from pictures, films and rotating advertisement styles to fascinate people. Make the most of your IG stories by saving them as highlights. The most important points of your videos about fitness and nutrition will be on the IG profile of yours and grouped together so people can have constant access to your advice.
As of the newest data available, Instagram has around one billion people who are using the platform on a regular basis. Approximately half of businesses globally generate a minimum of one Instagram tale within the span of a standard month. Nearly all the U.S. marketers surveyed by one report stated that they will continue using Instagram stories in the next half year. There are a number of ways you can use Instagram stories for your fitness business but before diving in, here are some tips to help you get it right:
Avoid using too much text
Add your brand fonts to your story
For IG story ads keep your message short and to the point
Include your brand logo
Stay true to your brand's Instagram aesthetic
Experiment with video and photo
5 Ways Gyms Can Use Instagram Stories to Drive More Business
Businesses must take action and adjust when fresh content distribution methods emerge in order to meet the needs of their viewers. Lots of people have been paying attention to Instagram stories recently and it is understandable why. Below are eight strategies for utilizing Instagram stories to bring more customers to your business and raise your profile.
1. Behind the Scenes
Posting Instagram stories is an awesome way to exhibit your gym's environment and give prospective members a peek at what it is like to train there. You can show your audience the benefits of being a part of your gym and what they can expect by being a member. A common Instagram post that takes place backstage can demonstrate a virtual stroll through your premises or provide a sneak peek of any fresh courses.
Post Instagram stories to reveal your personal side, and as a business proprietor, take advantage of Instagram to interact with your followers directly, respond and form a bond. This will foster customer loyalty and promote recognition of the brand. Produce concise and significant material related to your message and give your devotees a unique perspective on your gym that they cannot find anywhere else.
Demonstrate genuine and genuine emotional responses, this could be with your squad or another person in your fitness program. Authentic accounts express actual feelings and demonstrate how a product or service may have a tangible effect on someone's life.
2. Offer Exclusive Discounts on Stories
Give your Instagram followers privileged access to specials and savings through your IG stories. You can have your followers go to a link in your profile or add a direct link to your story where they can get the deal. Instagram stories are time-sensitive, creating an urgency for followers to take advantage of the exclusive discount without delay.
Some ideas for exclusive discounts on Instagram stories include:
Access to group training packages
Discounted personal training services
Membership discounts
Fitness apparel offers
Free four-week personalized fitness or nutrition plan
3. Workout Programs and Training Videos
People are fond of having a straightforward exercise routine that can be carried out either at home or in a gym. Upload clips of yourself exercising and training on your IG stories to support your audience in maintaining a healthy lifestyle from any location. Generate brief clips demonstrating powerful practices that can be executed remotely and optimally with no necessitated apparatus. This is an excellent approach to demonstrate your clout in the physical fitness domain, and that you are concerned about your supporters.
Although stories on Instagram may expire after a certain amount of time, you can save them in your highlights to make a library of workouts by making workout videos for your stories. Utilize Instagram highlights to organize exercises and let your followers be aware of precisely what they can locate.
4. Before and After Transformations
Before and after changes demonstrate definitive evidence that your strategies and your gym lead to success. Emphasizing examples of success stories from your members can help spur the motivation for others to begin exercising. You likely have a plethora of pictures demonstrating the efforts of your associates.
Incorporating before and after photos or videos into the wider strategy for content on Instagram should be considered. Include these types of posts in your Instagram plan, alternating them every week or month purposefully. Make sure to include the name of the individual whose transformation should be recognized in your congratulations and motivate them to spread their success with others. To find out how to make a sensational Instagram plan, take a look at our most recent guide.
5. Healthy Recipes
Partaking in a nutritious diet is essential for staying in shape and achieving desired outcomes. Posting recipes and ideas on wholesome food and beverages is an excellent means of creating a relationship with your audiences, regardless of if you are a yoga studio or gym. Figuring out what to eat, when to eat it, and finding healthy alternatives are all aspects of creating and maintaining a healthy diet that are essential for reaching physical fitness objectives.
Become a recognized expert in fitness and discuss the different aspects of health and wellness that are associated with it. Most of the successful fitness companies and instructors post images of nutritious meals. Other ideas for Instagram stories based on healthy recipes include:
Short videos making healthy meals
Take your followers on a healthy grocery shop
Behind the scenes of a week's meal prep
Coping with a strange social media feature can be intimidating to start with, but it doesn't have to be hard to make incredible and fascinating Instagram story content. Connect with your followers on a new level. Be consistent with your brand image at all times, regardless of which social media platform you're using. Instagram stories have a great amount of users, and it gives an extraordinary opportunity to reach an enormous amount of people and to maintain a strong connection with your supporters.