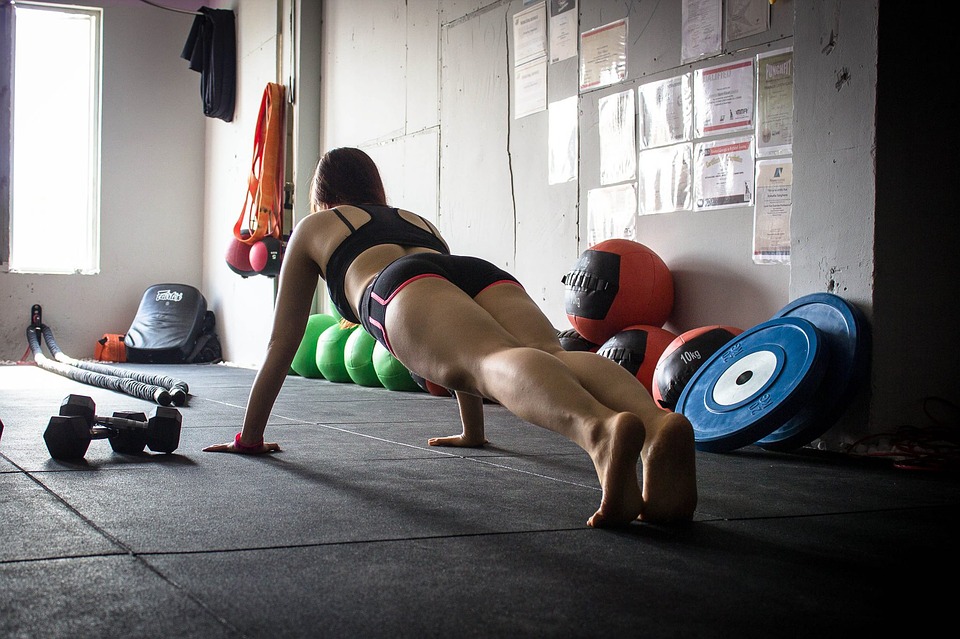 Home Workouts for Strength
Strength training can also help lessen the severity of chronic conditions like arthritis Strength training can provide many benefits, including increased muscle strength and improved performance in sports and daily activities. Additionally, strength training can help lessen the severity of chronic conditions like arthritis.
Some benefits of strength training include lower blood pressure, prevention and management of type 2 diabetes, and improved symptoms of depression. Increasing muscle also helps to increase your metabolism and reduce body fat.
Tool and equipment expenses should not be a barrier to regularly strength training. Inexpensive tools, online workouts, and common home objects can all be used to build strength without breaking the bank.
For example, you can use two sets of dumbbells, one lighter and one heavier, to do a full-body workout. If you don't have dumbbells, you can use everyday items like water bottles to add resistance to exercises.
There are great weightlifting apps like iMuscle 2, Sworkit, and Jefit that can help you learn basic exercises and put together a complete workout. You can also find workouts from companies like Daily Burn or Obé Fitness that you can stream to your laptop or smart TV.
Your Best At-Home Options
Bodyweight exercises are perfect for people who are just starting to strength train because they don't require any equipment. These exercises can be done by people of all fitness levels, and they help improve your stamina, balance, stability, and coordination.
You can do a simple bodyweight workout by doing a circuit of burpees, squats, lunges, push-ups, and planks. Do 7-10 reps of each exercise, and move through the circuit 1-3 times. As you get stronger, increase repetitions and then the number of times you complete the circuit.
If you want to increase your options for bodyweight exercises, consider getting a suspension training system like TRX. These systems are less expensive than complete home-gym set-ups but are extremely versatile.
Suspension training systems are versatile and can be used to build strength, stability, and flexibility. They are also great because they don't take up a lot of space and are easy to store.
Home Cardio Workouts
There are several ways to get your heart rate up while staying at home. What works best for you may depend on your personal preferences. If you, for instance, enjoy the energy and excitement that comes with dance-based cardio classes, you can check out 305 Fitness (free and subscription classes), Daily Burn, Obé Fitness, and well-known brands like Zumba and Jazzercise that offer virtual classes.
You can do a complete cardio workout at home by combining different types of calisthenics and plyometric moves without any equipment. A cardio workout without going to the gym might include frog jumps, burpees, mountain climbers, jumping jacks, and squat jumps.
If you find high-impact moves too physically demanding, you can do a low-impact workout in your own home. Movements like marching in place, knee lifts, and side lunges will elevate your heart rate and help you burn calories. You could also try an indoor walking workout on DVD, or use an audio workout either at home or in a nearby park.
Alternatively, you could buy some cardio equipment like a treadmill, an elliptical, a vertical climber, or a stationary bike that also has the ability to stream classes like Peloton or SoulCycle. These options are generally more expensive but don't require as much dedicated space.
You don't need to spend a lot of money on cardio equipment when you're just starting out. You can use what you have or spend just a minimal amount of money.
If space is limited where you live, use the stairs to workout. This can be combined with strength moves to workout your whole body.
A less costly alternative is a jump rope. You can store jump ropes easily and they are not expensive. Additionally, there are weighted jump rope systems, such as CrossRope, that come with an app to provide you with workout instructions, regardless of your skill level.
Workouts for Mental Health
Physical activity has long been known to have benefits for people managing a mental illness.
NAMI states that exercise has been shown to be effective in treating various mental issues, including depression, anxiety, eating disorders, bipolar disorders, schizophrenia, addictions, grief, relationship problems, dementia and personality disorders. It may also help with managing bad moods, stress, chronic pain, and chronic illnesses.
Scientists know that both cardiovascular training and strength workouts can improve cognitive function, and that aerobic exercise might help with depression. However, they don't know if those types of workouts are necessarily better than others.
This may be why the experts at NAMI suggest using the FITT principle to develop a program that suits your own personalized needs. The FITT principle has four components:
Frequency refers to how often you plan to exercise. For instance, you might set a goal to exercise every other day.

Intensity refers to how hard you are working when you exercise. The U.S. Department of Health and Human Services suggests 2 hours and 30 minutes—or 30 minutes, 5 days a week—of moderate-intensity aerobic activity per week.

Time refers to the length of your workout. When you're first starting out, try exercising for just 10 to 15 minutes. Then add time as your fitness level increases.

Type refers to the kind of workout that you choose to do. For improving mental health, you can choose whatever workout you enjoy the most. If you like the activity, you're more likely to stick to the program.
Best At-Home Options
If you are feeling stressed or frustrated, think about activities that might help you. Get creative and try different workouts to see which ones help most.
Tai Chi
This workout is gentle and focusing on your breath as you move slowly through postures. It is called "moving meditation" and with the help of online apps, you can select a workout and get guidance in the comfort of your home.
Boxing
You can relieve tension and frustration by working out at home with boxing gear or just a pair of boxing gloves. You can either do your own home boxing workout or join an online kickboxing class.
Outdoor Exercise
Spending time outside can help reduce stress levels. If you have access to a yard, patio, or balcony, make use of it. Consider taking an outdoor Pilates class or playing with the kids in the yard or at a nearby park.
Uplifting Streaming Workouts
Workouts that are designed to help you express yourself, find joy and peace can be found in several places. One place you can check out is Dance It Out with Billy Blanks on Lifetime TV or YouTube. You can learn choreography from this source that will get your heart pumping in a supportive and non-judgmental environment.
If you are looking for a workout that will help you release trauma, you might want to try The Class by Taryn Toomey. This class is available online and offers a variety of workouts that can be helpful for those who have experienced trauma.
Free Home Workout Apps and Videos
One of the quickest ways to start working out from home is by following an instructor in a workout video. These videos are usually 25-45 minutes long, and often don't require any special fitness equipment, so you can start right away.
There are a lot of videos that you have to pay for, but there are also some that are free. You can also find some that let you try them out for free for a limited amount of time.
The following are some of my favorite at-home workout apps that include yoga, boot camp-style classes, boxing, high-intensity interval training, plyometrics, pilates, and barre exercises.
Peloton
The fitness app Peloton is offering a free, 90-day trial of its polished workout app which includes easy-to-follow and high-quality videos, including yoga, strength, meditation, cardio, and bootcamp classes.
CorePower Yoga
There are many CorePower locations around the United States, as well as online on-demand classes for home workouts. New classes are added weekly, which include sculpting, yoga, and meditation.
Nike Training Club
I spent an entire year exercising with Nike Training Club and got in great shape with very little equipment. The key here is that workouts can be filtered based on whether or not you have access to a gym or equipment, so you can easily find bodyweight-only exercises.
Les Mills
Body Pump, a class managed by Les Mills, is just one of the many different types of classes offered at places like 24 Hour Fitness. These classes, including boxing, dance, and yoga, are available on demand through a 14-day free trial. After the trial, the monthly membership is usually around $15, but it may be cheaper if you sign up for a longer commitment.
Blogilates
The fitness guru behind the popular Blogilates YouTube channel and website, Cassey Ho, offers a wide variety of pilates-style toning classes. If you need more structure in your routine, follow her 21-Day Tone Challenge videos.
Amazon Prime Video
As an Amazon Prime member, you can access a range of free fitness videos, including Zumba and cardio programs like 21-Day Transformation from GymRa. To find what's available, go to Prime Video and search for "fitness," then select the "Prime" option in the left sidebar.
Individual personal trainers
There are many personal trainers who are willing to share their knowledge for free. You can find them on social media platforms like Instagram and YouTube, where they regularly post workout videos and demonstrations of different exercises.
HIIT workouts
Amanda Capritto from CNET has created a great list of 20-minute HIIT workouts that can be done at home.
Basic Workout Equipment under $100
There are many apps and YouTube channels that offer workouts that do not require any equipment. However, if you want to build strength or make your workouts more effective, even basic gym equipment can make a big difference.
There are some things you can use to work out at home without spending a lot of money. You don't need everything on this list, just pick the items that work best for the types of workouts you're doing.
A jump rope can be a good option for warming up or getting in a quick cardio workout if you have enough space.
Dumbbells are a necessary part of a home workout routine if you want to gain muscle or lose weight. There are many great options for dumbbells, including adjustable ones that don't take up extra space but are more expensive.
The type of mat you choose for your workout will depend on what kind of exercise you are doing and what type of floor you will be working out on. For example, you will want to use a yoga mat for yoga specifically, while a mat with more density would be better for bodyweight exercises on a carpeted floor.
Yoga blocks are essential for beginners who want extra support. They are soft and high density, providing the perfect balance.
A mirror is not solely for checking your appearance, but also for making sure you are using proper form during new workouts. A wall mirror from Ikea that is wide enough to see your whole body is all you need.
If you're working out with your phone, tablet, or laptop, headphones will give you the best experience — while also being considerate to anyone in the household who doesn't want to work out with you.
As you ease into a new workout routine, relieve tension in your feet and back with a lacrosse ball, and use a foam roller throughout your body.