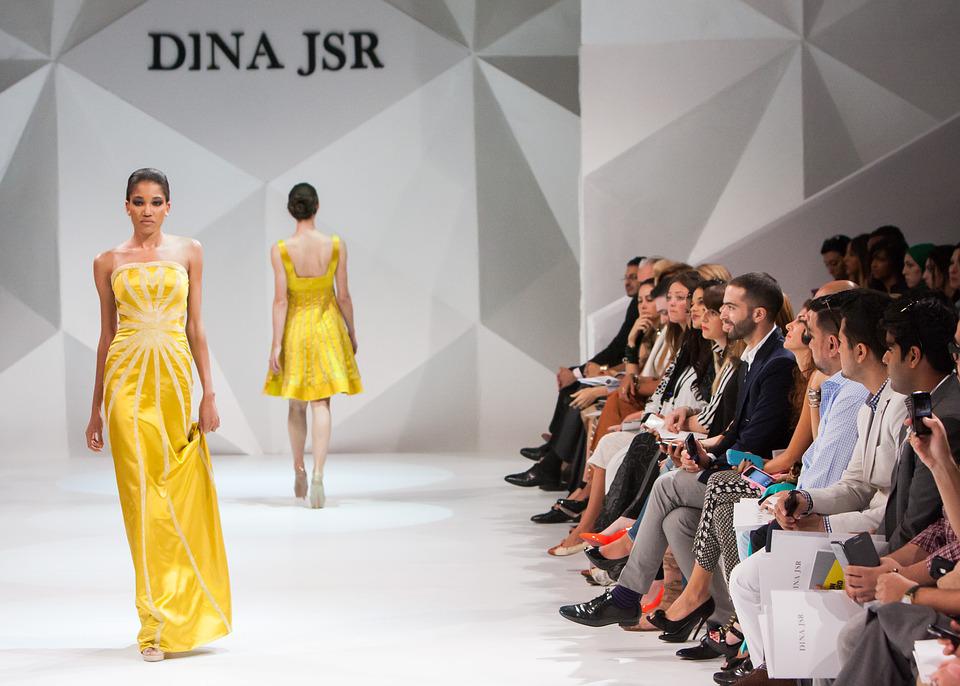 Victoria's Secret models always look amazing thanks to their super strong workout game. They prepare for months in advance of their runway shows and always look spectacular.
The diet and workout plan of Victoria's Secret Angels is something that many people aspire to. If you want to have a body like them, we can help you. Continue reading to learn all about the diet and workout plan of Victoria's Secret models.
Diets and Workouts of Famous Victoria's Secret Models
Let's look at the diet plans and workout routines of some of our favorite Victoria's Secret models:
Hadid ensure that she consume a lot of 'hard protein.' She constantly drinks water and eat food that is good for her.
Exercise: Hadid is dedicated to working out for up to three hours a day to maintain her incredible figure.
Fowler has a diet that is both strict and reasonable. She tries to get 80% of her daily calories from fruits and vegetables, 10% from fats, and 10% from protein. This diet plan, which is similar to that of other Victoria's Secret models, includes eating an avocado every day, as well as plenty of nuts, fish, fruits, and vegetables. Fowler avoids processed foods, excess dairy, and carbohydrates.
Flower exercises at least five or six times per week, including a cardio/cycling/boxing session, a HIIT session, two weights sessions, and a Pilates class.
What this model eats: A lot of vegetables, quinoa and protein. Lee tries to only eat things that will make her body healthy. She doesn't think about how many calories she's eating.
Exercise is something that Lee enjoys and looks forward to every day. Simone Dance Cardio's Body is her favorite workout because it is a fun combination of strength and cardio. The Full Body class is her favorite in particular because it leaves her feeling amazing afterwards.
Karlie Kloss' diet consists mostly of whole foods. She typically has an egg white omelet, porridge, or protein shake for breakfast, but will sometimes substitute fresh fruits and yogurt instead.
Thanks to Kloss' continual swimwear shoots, she is able to maintain her figure throughout the year. She partakes in high-intensity cardio, like SoulCycle, as well as Pilates-type strength training. This, in addition to using rubber bands to help strengthen her arms and legs.
What do Victoria's Secret Models eat in a day?
Josephine Skriver continued by saying that it is important to find what works for your body specifically to reach your fitness goals; emphasizing that genetics play a large role, but so does taking the necessary steps to reach those goals.
Let's take a closer at Victoria's Secret model diets.
What do Victoria's Secret Angels eat for breakfast?
There is no one way that models start their day when it comes to breakfast. Some prefer a breakfast that is high in protein and fats, while others prefer something that is higher in carbs.
VS Angels' favorite brekkies include:
Oatmeal

Overnight oats

Eggs and avocado toast

Protein smoothie

Smoothie bowl

Homemade granola or fresh fruit with Greek yogurt
The Angels, like the rest of us, seem obsessed with oatmeal (with blueberries and walnuts).
Stella Maxwell, Lorena Rae, and Romee Strijd all love oatmeal, as evidenced by a vlog.
When she's in the mood for it, Romee will substitute oatmeal for a yummy avocado toast with eggs.
Sara Sampaio's usual breakfast is either eggs and avocado toast or Greek yogurt with fresh fruit. If she has time, she enjoys making healthy protein pancakes.
In the morning, Barbara Palvin often has breakfast which includes either overnight oats or homemade granola with Greek yogurt. These two breakfast options are full of fiber and contain some protein.
What do Victoria's Secret Models eat for lunch?
When it comes to lunch, in most VS models' diets you will find lean proteins and plenty of fresh or cooked veggies. A typical day can include:
Chicken salad with brown rice/quinoa and fresh veggies

Grilled chicken with teriyaki sauce and greens

Grilled fish with fresh or boiled veggies
Kendall Jenner and Bella Hadid typically choice chicken salad with fresh veggies and brown rice or quinoa.
Gizele Oliveira's diet consists mostly of fish and vegetables. She often has grilled fish with fresh veggies.
Use your own words to rewrite the following text: Martha Hunt enjoys making her own salads with healthy dressings. She especially enjoys salads with kale, avocado, or arugula. To make her lunch more protein-packed, she'll add tuna or chicken.
Jasmine Tookes and Josephine Skriver often have the same thing for lunch because they work out together a lot. One of their all-time favorites is grilled chicken with teriyaki sauce and green veggies.
What do Victoria's Secret Models eat for dinner?
Angels who prefer a more filling breakfast typically eat a light dinner.
If you want to follow Candice Swanepoel's lead, aim to have a light dinner, such as veggie soup. This is especially true if you have a more filling lunch. For breakfast, go big! Swanepoel loves eggs with bacon.
So, what's your typical VS angel's dinner:
Veggie soup

Salad with lean protein

Fresh veggie salad

Sushi

Chicken with roasted veggies
Adriana Lima, a former VS model who is still an absolute icon, often makes a fresh salad with chicken for dinner.
Kelsey Merritt is new to being a VS angel, but she knows that they need to have a good diet. For dinner, she usually eats out, but she always picks the healthiest option, like a fresh vegetable salad or fish.
Devon Windsor prefers cooking to other activities, and she often makes Thai chicken soup.
Lily Aldridge is one of the few models that likes to have a more filling dinner, so she sometimes indulges in a grilled steak!
Are snacks included in the runway model diet plan?
Many Victoria's Secret models keep healthy snacks with them at all times to stay nourished during long hours on the job.
So, here are some of their favorite snacks:
Berries

Nuts

Nut butter with fresh fruit

Fruit

Protein shakes

Homemade energy bars

Hummus and veggies
Alessandra Ambrosio, a former VS angel, always packs her snacks before going to work. Her favorites include chia seed energy bars, almonds, and fresh fruit.
A former Victoria's Secret model, Izabel Goulart, has an extremely dedicated and healthy routine. This definitely shows in her appearance!
Izabel frequently consumes protein shakes as a post-workout snack. This is ideal because protein shakes are one of the most beneficial post-workout snacks.
Some of Behati Prinsloo's favorite snacks include golden berries, pumpkin seeds, and organic almonds.
Gigi Hadid always has healthy snacks with her, like hummus and carrots or fresh fruit. Kendall does too.
Victoria's Secret Model Diet
The meals in the Victoria's Secret model diet are not cooked with salt. The food is prepared using herbs, olive oil, and lemon for flavor. The models get the nutrients they need from these meals to keep their skin healthy and their muscles energized.
Models focus on staying hydrated and eating a light breakfast with no nut butter or protein powders. They avoid alcohol, dairy, sugar, and gluten. Dinner is usually their biggest meal of the day and they don't eat three hours before going to bed. The goal is to be healthy and have well-functioning muscles. The diet and workout routine lets them show off their strong bodies on stage.
Victoria's Secret Model Diet Plan
Since you are now informed about the celebrated supermodel diet, let's go through a daily rundown of the Victoria's Secret diet plan. You can follow this diet routine to remain fit or to lose some additional kilos.
Morning drink: A shot glass of apple cider vinegar

Breakfast: Half grapefruit and half avocado sprinkled with a little cinnamon/ a piece of any fruit with a green smoothie/ a bowl of quinoa with berries/ egg white omelet with spinach and turkey

Lunch: Green salad with proteins and vegetables

Snack: A handful of berries or nuts

Dinner: Healthy carbs like quinoa, brown rice or sweet potatoes steamed veggies with lean protein
The day before their show, Victoria's Secret diet plan includes:
Morning drink: Lemon, dandelion, and detox tea (Dandelion tea helps in tightening the skin around the muscles).

Lunch: Plenty of lemons, flax seeds, spinach, and blueberries.

Dinner: High protein such as tuna or salmon with steamed asparagus
Victoria's Secret Model Workout Routine
Victoria's Secret models have to follow a very strict and thorough workout regimen. Here's a detailed workout plan of the supermodels for you to challenge yourself and get in shape:
Begin your workout by setting the treadmill to an incline of 10 and walking to get your heart rate up. You can also start by jogging for half a mile.
Now comes the real deal! Practice these exercises regularly to see a major difference:
SET 1
100 abs (25 Bosu ball abs, 25 toe touches, 25 supermans, 25 sit-ups)

Dumbbell squats (Press 12)

Dumbbell incline (Press 10)

20 seconds mountain climber

30 seconds jogging
Do the set thrice every day.
SET 2
15 weighted squats

Step-back lunges along with a curl (Do 6 for each leg).

10 bent-over row

Lay on the ground and thrust your hips up in the air, hold while doing twenty tricep extensions.

12 elbow planks to push-ups

30 seconds plank hold
Do the set thrice every day.
Victoria's Secret Model Training Tips
Kirk Myers, the famous personal trainer of various celebrities and Victoria's Secret models, has his fitness and training tips to keep his clients in shape. Some of his tips that fitness freaks must swear by are:
Say goodbye to your scale
Many girls start weight training without realizing that muscle weight is higher than fat weight. Your body weight can fluctuate from 3-5 pounds depending on the meals you had the night before, the type of scale you used, if you went to the washroom, if you bathed, and the time of the day when you weighed.
Many supermodels swear by weightlifting as a means of staying in shape. They often focus on exercises for their upper and lower body, as well as their core.
Myers makes the fire hydrant and donkey kick exercises more difficult by adding resistance and pulse. To make it more challenging, you must add ankle weights to it.
Don't be scared of bulking up
Myers always motivates his clients to lift heavier weights than they are used to in order to build strength.
Myers makes his clients lifting weights while standing on an instability ball. It is an effective way of training as it forces the clients to use their abdominal muscles to stay balanced.
FAQ on VS Model Diet
Do VS Angels have cheat days?
They are more likely to have "cheat meals," or what we like to call "treat meals," than cheat days.
Gigi Hadid said that you should eat clean to stay fit, and have a burger to stay sane.
There is no set menu for a treat meal, as each model enjoys different foods.
Adriana Lima loves chocolate cake and has a hard time controlling herself around it, but she's not the only one!
Karlie Kloss and Shanina Shaik also love dark chocolate. Karlie enjoys a piece of dark chocolate from Hu Kitchen every day. Shanina sometimes has vegan hot chocolate as a treat.
Aside from sweet cravings, Elsa Hosk and Taylor Hill tend to prefer savory meals. For Elsa, the perfect meal is a grilled cheese sandwich, while Taylor enjoys pizza.
However, keep in mind that most of the time, these models follow a healthy diet, so they can allow themselves to indulge every once in a while.
How often do models eat on VS's diet plan?
The Victoria's Secret models follow a 5-meal-a-day plan, consuming a meal every 3 hours.
They eat most of their carbs in the morning or after a workout because their body metabolizes carbs better at these times and is less likely to store them as fat.
How many calories do VS models eat?
Malcolm said that she was once asked to consume as little as 800 calories.
If you eat less than 1200 calories per day, you are at risk for damaging your metabolism and causing health problems. If you want to lose weight, it will be harder to do so if your metabolism is damaged.
Although Taylor Hill claims to consume up to 3000 calories per day when she trains for a show, this amount doesn't seem so unreasonable if you consider that she trains like an athlete.
On average, most VS models consume 1500-2000 calories each day based on their vlogs and social media posts.