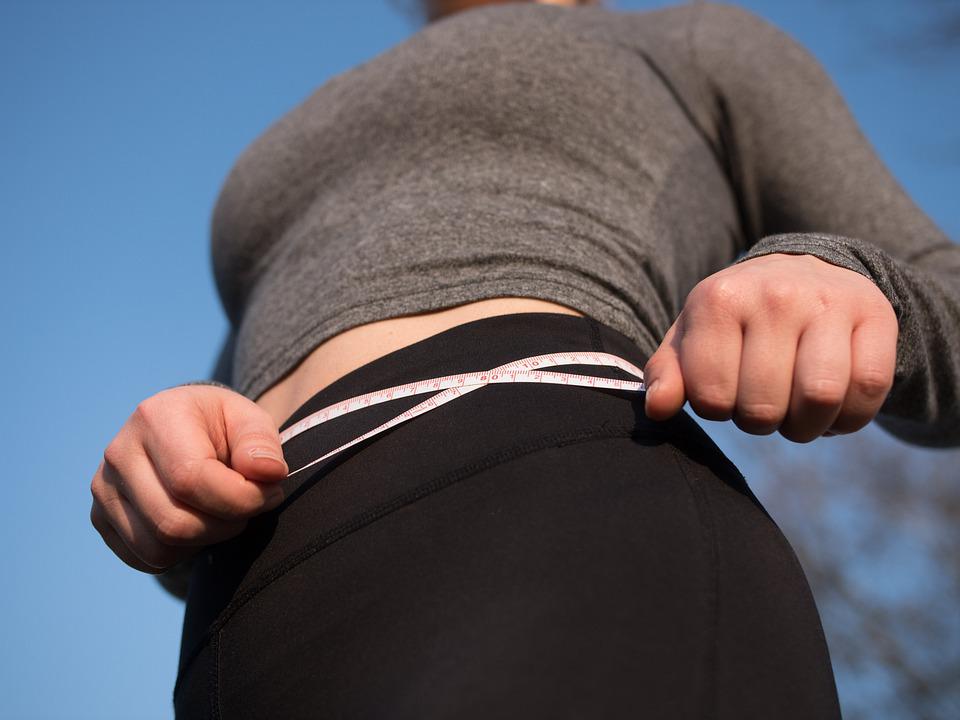 Rebel Wilson's "Year of Health" has resulted in her losing almost 80 pounds and reaching her goal weight. Importantly, she seems very happy with the lifestyle changes she has made.
If you look quickly at her Instagram account, you'll see that she's celebrating her new movie called Senior Year. In just three days, it reached number one on Netflix. She also recently hosted the BAFTAs and has been doing a lot of traveling.
Rebel Wilson has been posting more photos of herself on Instagram and she is not ashamed of it. Here's everything to know:
How did Rebel Wilson lose weight?
In April 2016, Rebel gave credit to her new look due to increased workouts – including four days at a luxury weight loss, wellness, and fitness retreat in Malibu called The Ranch, where she lost 8 pounds.
In the new year, she is focusing on her health. She plans on exercising more, hydrating, and eating healthier. She is challenge others to do the same.
By the end of the year, she was proud of her accomplishments. "I like these two pictures because they represent the hard work I've put in this year with my goal to improve my health. Now I have to think about what my goals will be for next year."
Rebel Wilson has spoken about how she maintains an active lifestyle, even with a busy schedule. So what is her secret?
Rebel Wilson's exercise regime (well, besides the four-day hikes) is totally doable.
She wrote alongside an Instagram pic of herself in front of the Hollywood sign in 2020 that she was starting the year off right with some hiking. Fans immediately flooded the comments section to applaud her healthy attitude toward weight loss (just like Adele's). Rebel has revealed that she prefers doing physical activity in the great outdoors and that has continued into 2021 with sunrise hike selfies!
Rebel Wilson exercises regularly, five times a week according to an interview in 2016. She told E! that she enjoys playing tennis to get her sweat on. "You shoot 16 hours a day … so you've really got to have that stamina."
Many of her fans have commented that they're impressed with her dedication to fitness and that she looks great. Her personal trainer, Jono Castano Acero, is constantly sharing videos of their workouts, which he's always changing up. The former football player's world-renowned program, Acero Training Series (ATS), includes a mix of compound and HIIT exercises. Many of Acero's fans have commented that they're impressed with her dedication to fitness and that she looks great.
On her days off from work, Rebel enjoys zip lining, snorkeling, jet-skiing, and other outdoor activities. By staying active, Rebel is able to maintain her high energy levels.
In early 2021, she shared a teaser for what appears to be a fitness video with fun red and pink hues. The caption said "coming soon," so we have our fingers crossed for something cool!
Her desire to be a mom sparked her weight loss journey.
Rebel has polycystic ovarian syndrome (PCOS), which can make it difficult to get pregnant. PCOS is a condition in which the ovaries are enlarged and contain follicles that surround the eggs. As a result, the ovaries might not function regularly.
The fertility doctor told her that she would have a better chance of harvesting and freezing her eggs if she were healthier and lost weight.
Rebel was shocked when the man said she was overweight and she initially thought he was being impolite. However, she realized he was correct and she needed to lose weight for her own health and for the sake of her future child.
The biological clock is ticking for Rebel Wilson, who says she would love to have a family. "I'm just going for it by myself at the moment," she told People. "If I meet the right person, great, and then they can fit in with whatever happens."
"I'm really grateful that there are now options available to women," she said. "I only started thinking of fertility when I was 39."
"Any woman who's gone through it, I really relate to," she said. "It's been an emotional rollercoaster. I don't know how it's going to end. But I'm still young enough to try."
Rebel has denied following the Mayr method.
Rebels recent comments about her diet seem to suggest that she follows the Mayr method, a diet based on the Mayr Cure created by an Austrian physician nearly 100 years ago. The Mayr Cure suggests that most people are poisoning their digestive systems with the foods they eat and how they eat them, and that the goal should be to improve health through digestion.
Rebel Wilson clarified that she has never dieted or endorsed diet pills in an Instagram story.
She focuses on eating more protein these days.
In an interview with People, Rebel Wilson explained that she follows a high-protein diet. The actress used to eat 3,000 calories every day.
Before, I would eat a lot of carbs and still be hungry. Now, I've changed to eating a high-protein diet, which is harder for me because I'm not used to eating meat. I eat fish, salmon, and chicken breast.
She explains that the pandemic helped her to change her bad habits into healthier ones. She states that it made her focus more on her overall health, as well as her struggle with emotional eating.
She thinks that the slowdown helped her be more mindful about her eating habits and she was emotional eating because she didn't love herself enough.
Although Rebel is trying to lose weight, she doesn't deprive herself of food. She told WH that she still enjoys snacks and sometimes even yummy treats like ice cream and chocolate. She says this approach feels like it can be maintained long-term.
She is also big on adding healthy, nutritious ingredients to some of the meals she already loves, like adding shredded carrots and avocados to tacos.
"I'm just trying to go for overall balance, overall healthy balance," she said. "I have this state of being, which is not my quote, but I go 'Nothing is forbidden.' We'll be like, 'Should we get In-N-Out burger?' And I'm like, 'Nothing is forbidden.' I can go there, I just might eat half of what I used to eat before. You know? And I'll have a burger, and a few fries, and then you feel fine."
People have been treating her differently since she lost weight.
Rebel stopped by a radio show to discuss some of the changes she's noticed since she lost weight. "I think what's been really interesting to me is how other people treat you," Rebel said. "Sometimes being bigger, people didn't necessarily look twice at you. And now that I'm in a good shape, like, people offer to carry my groceries to the car and hold doors open for you. I was like, 'Is this what other people experienced all the time?'"
Her self-confidence is one thing that hasn't changed. "I like to think I looked good at all sizes and stuff and I've always been quite confident," she said. It wasn't like she wasn't confident and then now she is, like, super confident.
Even though she's been working out with her trainer, she's been more confident than before. She said, "I post a lot of photos of myself on Instagram. I love myself." Even though she knows she should post less, she can't help but show off her confidence.
Even though Rebel has already reached her goal weight of 165 pounds, she is still maintaining the healthy eating and exercise habits she formed during her "Year of Health."
What's Rebel's workout routine like?
Rebel Wilson has been working out with trainer Jono Castano up to seven days a week. The actress recently shared a new, intense move that she's been incorporating into her routine: flipping tires.
Renouncing her "rebel" ways, Rebel Wilson started her week off with a fitness session that would likely make her Marvel co-stars proud. The actress, who will soon be seen in Thor: Love and Thunder, posted a video of herself flipping a huge tire as part of her workout. In the caption, she playfully warned Chris and Liam Hemsworth that Australia's "latest action hero" is coming for them.
She does high-intensity interval training which includes stair sprints and battle ropes, and her trainer is a fan of her. He shouts encouragement to her in real life and on social media.
On Sunday, she captioned a photo of herself with the message "Sunday workout: crushed it!"
Even when Rebel's busy, she makes time for her workouts. In October, she got on early morning hikes and explained on Instagram:
"This week was super busy but I got up super early 3 times (6am ) and went on a hike…even did a couple of 100m sprints to get the heart rate even higher (although my 'sprint' is probably someone else's 'slow jog' ) but I felt proud of myself and now only 3kg's away from my goal weight! Rebs x"
According to People, her "secret weapon" for losing weight has been taking walks. She stated that after getting a variety of tests done, she was told that walking was the best way to lose any unwanted body fat.
She posted a photo on Instagram of her taking a walk outdoors.
I'm finishing my year of health treatments at the Vivamayr center in Altaussee, Austria. I'm feeling strong and healthy, thanks to the treatments I've received here.
Rebel has struggled with emotional eating.
In November 2020, she talked to Drew Barrymore about the process on her talk show The Drew Barrymore Show.
Rebel said that she has tried various diets and fads in the past, but this time she wants to take a more holistic approach. This means focusing on her mental health as well as her physical health.
"I think what I really suffered from was emotional eating and dealing with the stress of becoming famous internationally. There is a lot of stress that comes with it, and I guess my way of dealing with it was just eating donuts," she said. "So, I was working on the mental side of things of 'Why was I not doing that? Why was I not valuing myself and having better self-worth?'"
Rebel told Drew she wanted to lose a few more pounds, but her goal wasn't to get skinny. She said she loves her curves and feels much healthier.
The physical and mental changes have also translated into her career, where she's more confident and successful than ever.
"I feel more in control," she continued. "I get to produce movies now—which is amazing—and have more control over the content. Everything seems to be coming together. Maybe I was a late bloomer or something, but I'm slowly getting it together."
Her trainer says weight loss is a marathon, not a sprint.
Castano believes that Rebel is on the right track with her "year of health" because it takes a long time for the body to change and for new healthy habits to stick.
It is important to understand where a person is starting from in order to help them improve. This means knowing their weight, body fat, and muscle mass. People often don't realize that they may be gaining muscle and not losing weight, but the transformation will be visible in photos over time.
I don't think you should only look at the easiest option when you're trying to change your body. It takes more than two months to really see results.
"Don't forget, two months, you're putting a lot of stress on yourself. When your goal is like that and you don't achieve it, it can cause a lot of mental problems. So, my advice is to keep your goals realistic, short, and then achieve them and progress from there."
It is easier to make lasting changes to your lifestyle if you have the mindset that those changes will be long-term.
Castano said that it's never possible to give yourself a set amount of time to achieve a transformation, because the journey is never-ending. He said that once you reach your goal, you can't stop, because it becomes a lifestyle.