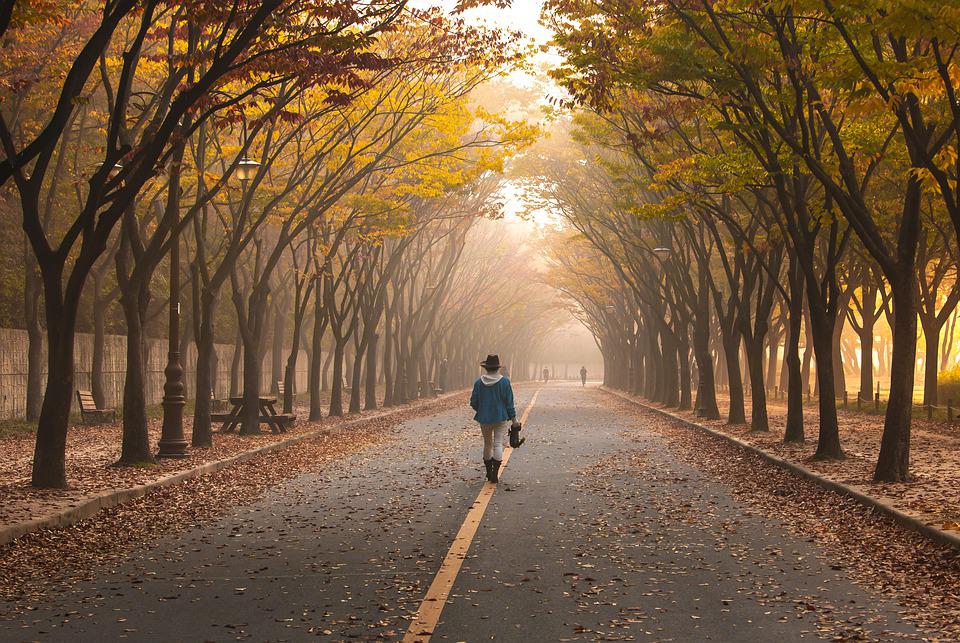 Back pain is something that a lot of people suffer from, and it can have a big impact on their lives. It can be expensive to treat, but there are some things that you can do to help ease the pain. Walking is a good option for people with back pain, and it doesn't cost anything. It might not cure the pain completely, but it can help.
Is walking good for lower back pain?
In a recent smaller study, Dr. Michal Katz-Leurer from Tel Aviv University's Stanley Steyer School of Health Professions and Ilana Shnayderman found that a program of daily 20-minute aerobic walking that gradually increased to 40 minutes was just as effective for low back pain as a twice-weekly muscle-strengthening program.
The walking in the above trial was not slow and gentle, meaning that participants were getting a good workout. A slow walk, while not as damaging as high-impact activities such as running, compresses the low back at a steady, constant rate and does not flex the spine.
Walking quickly with your arms swinging provides motion in your spine and is a good aerobic exercise, which can help relieve back pain and improve your cardiovascular health.
Why is walking good for lower back pain?
Hiking with a backpack that has 20 to 25 pounds of weight in it is a good way to treat back and spine problems. This is because the backpack forces the body to stay upright, which helps to move the spine and its muscles. The uneven terrain also helps to improve movement in the lower body.
Walking not only helps to get your blood flowing to your muscles and makes your spine more flexible, but it also improves your overall wellbeing.
Aerobic walking releases serotonin and endorphins, two chemicals that make you feel good. This distracts your brain from processing pain signals, resulting in a decrease in the sensation of pain.
How to stop back pain when walking
While most low back pain is caused by muscle strain, nerve damage is also a possibility. The text is saying that back pain can be caused by many things, including the way you walk and other health conditions.
If you find that you experience sciatica particularly when you stand or walk, you can make some changes to your routine.
Learning Proper Walking Posture
To walk correctly, you should keep your spine in line with the rest of your body. This will stop any extra weight from being placed on one area and also ease the pressure on your limbs. By doing this, your back can carry the weight of your whole body more easily and your steps will be cushioned.
Here are some general tips to follow for the best posture when you walk:
Keep your head up and avoid looking down too much when you walk. This reduces the amount of strain you put on your neck.

Push from the rear leg. Taking long strides puts more weight on one foot, which can hurt the tendons and ligaments connecting it to the lower back.

Avoid slouching. If your shoulders are tense or pushed up, you strain the muscles on your back. Relax and let your shoulders roll naturally when you take your steps. Shrug occasionally.

Don't roll your hips. Make sure your hips stay level when you walk. Unnatural swaying can cause you to put too much weight on one side of your body, and can even make you lose balance.

Pull in your stomach. Engaging your core muscles lowers your center of gravity, helping you keep your balance. This also avoids unevenly distributing your weight around your lower back.

Practice proper footwork. Your foot should hit the ground heel-first, rolling through to the ball of your foot, and pushing off with your toes. Avoid flat steps or striking the ground toe-first.
Walking with better posture can help reduce the amount of stress placed on your lower leg, calf, and foot muscles, which in turn helps take some of the pressure off of your spine and lower back.
Improving your posture is an effective way to address chronic pain that has developed over time due to misalignment. Your body will become accustomed to better posture and you should find that both acute and chronic pain ease significantly.
Lose Weight
The American Journal of Epidemiology reviewed in 2010 and found that the higher incidence of sciatica is directly related to an increase in body mass index (BMI). Obesity can lead to persistent back pain because your lower back supports more weight the heavier you are.
Carrying extra weight around your stomach can cause acute pain in your lower back when you walk. The additional weight also pulls down most of the weight of your upper body to your lower back, which adds even more pressure once you walk.
Fat also affects the ligaments and muscles around your back by making them work harder to move your entire mass while you walk. This is especially debilitating to the muscles around your spinal column because it forces them to contort away from the neutral position, which puts more pressure on your bones. It's also a health choice: additional weight can force your posture to shift, which pushes your spine out of alignment when walking.
If you are overweight and frequently experience discomfort when walking or standing up, losing weight is one of the most effective ways to address sciatica. You should consult with your doctor or a nutritionist.
Get Better Footwear
A possible cause of back pain is having flat feet or low arches. While this condition isn't severe, it can cause misalignment of your bones, muscles, and ligaments. This makes your lower back stretch or contract more, which can lead to strains or sprains.
If you have an issue with your gait, your doctor may recommend using orthotics. Orthotics are custom-made molds that fit into your shoes and help correct your gait. They encourage you to walk more naturally.
The feet automatically adjust to different types of footwear, and as a result, so does the walking posture. This redistribution of weight also corrects any misalignments in the spine.
Orthotics can help alleviate chronic pain and are easy to integrate into your lifestyle. They may not produce immediate results, but can provide short and long-term relief if worn consistently.
Make sure you understand the difference between orthotics, store-bought orthotic shoes, and inserts before making a purchase. Orthotics are custom built to the patient's needs and wearing an incorrect shoe insert can aggravate your back pain. Unless you have your doctor's explicit approval, do not buy shoe inserts from a store.
Exercise and Physical Therapy
If you lead a sedentary lifestyle or do not get much physical exercise, this can lead to developing sciatica. Your joints and muscles will become stiff and this can make activities such as standing, walking, or sitting down painful.
Lack of activity is not only the result of lifestyle choices, it is also a common consequence of injuries or conditions that require the person to stay in bed. Even after recovery, any kind of movement can be painful because the spine is not used to supporting the body's weight.
Patients suffering from chronic pain would benefit greatly from physical exercise, but those who are older or have other health conditions need to take special considerations into account before starting an exercise routine. In these cases, it would be wiser to opt for physical therapy instead, as medical staff will be on hand to provide assistance if needed.
Exercise and physical therapy are two interventions that can be effective in managing mild to moderate sciatica. A therapist will work with you to create an individualized program that includes exercises to improve range of motion andstrengthen muscles. They may also recommend some exercises to be done at home.
Hot and Cold Therapy
Ice bags and heating packs can help reduce acute back pain, though they provide relief for a shorter amount of time compared to other treatments. However, they can still be helpful when used alongside other methods.
Heat therapy loosen muscles and dilates blood vessels to improve blood flow and circulation to your lower back. This allows nutrient-rich blood to flow into these areas, relieves any pinched muscles or nerves, and promotes the healing of damaged tissue.
Cold therapy can help to ease inflammation and reduce swelling by reducing blood flow. This is a good option for treating joints and tendons that have been pulled or strained. It can also help to temporarily reduce nerve activity in your lower back and alleviate pain.
You should get your doctor's approval before using hot and cold therapy to manage your back pain, as you would with orthotics. If you don't see any improvement or if the pain gets worse, stop the treatment and see your doctor.
How to get started with walking for lower back pain
You should speak to your doctor before you begin a new exercise routine. Once you have the all-clear, put on your shoes and get started following these guidelines.
Start slowly, then work up
If you READ MORE
Recognize there may be soreness, but don't ignore the pain
Some soreness after your first workout is normal, but sharp pain is a warning sign to back off. Do not ignore your body's signals.
Use good form
The text is saying that many people who have low back pain also have lordosis, which is when the spine curves too much and puts pressure on the lower back. This can cause pain and long-term damage. To see if you have lordosis, the author recommends checking your posture. If your ribs stick out or your back arch increases when you raise your arms, this means you have lordosis.
How to fix lordosis: 1. lengthen your tailbone down without hunching forward 2. Lift up tall through the crown of your head 3. Roll your shoulders forward, up, then back so that your shoulder blades are on your back 4. Don't tuck your pelvis 5. Keep your ribs from splaying forward 6. Lengthen the crown of your head up
Recruit support
When starting out with exercise, it can be difficult to stick with it when it might cause some soreness. If you schedule your walks as social time with your kids or friends instead of just seeing it as a workout, you might be more likely to get into a routine and stick with it.
It can be difficult to get started and stick with a regular exercise program, but it is important to remember that you are not alone in trying to improve your health. More and more evidence is showing that regular walking groups are good for not only your physical health, but also your mental health. Creating a walking group is a great way to improve your health while building supportive, positive relationships within your community.