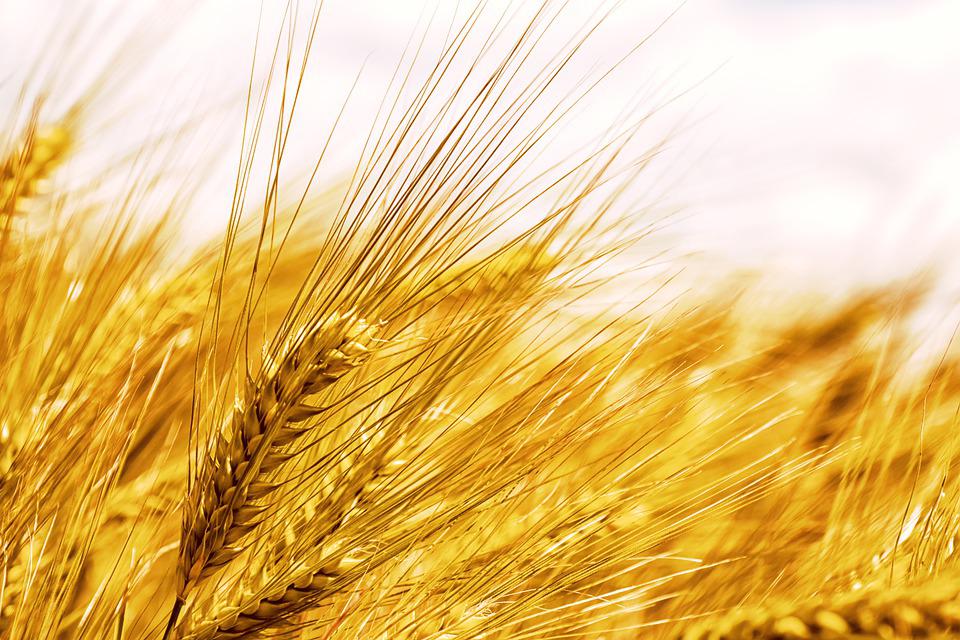 Dietary fiber, found mainly in fruits, vegetables, whole grains, and legumes, is known for its ability to prevent or relieve constipation. However, foods containing fiber can also provide other health benefits, such as helping to maintain a healthy weight and lowering your risk of diabetes, heart disease, and some types of cancer.
If you're looking for ways to add more fiber to your diet, you'll be glad to know that there are many delicious options to choose from. Foods that are high in fiber include fruits, vegetables, whole grains, and legumes. To make sure you're getting the right amount of fiber, check with your doctor or dietitian to find out how much you need each day. Once you know how much you need, you can easily incorporate high-fiber foods into your meals and snacks.
What is dietary fiber?
The indigestible parts of plant food are known as dietary fiber or roughage. Unlike other food components, such as fats, proteins, or carbohydrates, fiber is not broken down and absorbed by the body, but passes through the stomach, small intestine, and colon and out of the body.
There are two types of fiber: soluble and insoluble. Soluble fiber dissolves in water, while insoluble fiber does not.
Soluble fiber. This type of fiber dissolves in water to form a gel-like material. It can help lower blood cholesterol and glucose levels. Soluble fiber is found in oats, peas, beans, apples, citrus fruits, carrots, barley, and psyllium.

Insoluble fiber. This type of fiber promotes the movement of material through your digestive system and increases stool bulk, so it can be of benefit to those who struggle with constipation or irregular stools. Whole-wheat flour, wheat bran, nuts, beans, and vegetables, such as cauliflower, green beans, and potatoes, are good sources of insoluble fiber.
You should eat a variety of high-fiber foods to get the most health benefits.
Benefits of a high-fiber diet
A high-fiber diet:
Normalizes bowel movements. Dietary fiber increases the weight and size of your stool and softens it. A bulky stool is easier to pass, decreasing your chance of constipation. If you have loose, watery stools, fiber may help to solidify the stool because it absorbs water and adds bulk to the stool.

Helps maintain bowel health. A high-fiber diet may lower your risk of developing hemorrhoids and small pouches in your colon (diverticular disease). Studies have also found that a high-fiber diet likely lowers the risk of colorectal cancer. Some fiber is fermented in the colon. Researchers are looking at how this may play a role in preventing diseases of the colon.

Lowers cholesterol levels. Soluble fiber found in beans, oats, flaxseed, and oat bran may help lower total blood cholesterol levels by lowering low-density lipoprotein, or "bad," cholesterol levels. Studies also have shown that high-fiber foods may have other heart-health benefits, such as reducing blood pressure and inflammation.

Helps control blood sugar levels. In people with diabetes, fiber — particularly soluble fiber — can slow the absorption of sugar and help improve blood sugar levels. A healthy diet that includes insoluble fiber may also reduce the risk of developing type 2 diabetes.

Aids in achieving a healthy weight. High-fiber foods tend to be more filling than low-fiber foods, so you're likely to eat less and stay satisfied longer. And high-fiber foods tend to take longer to eat and to be less "energy dense," which means they have fewer calories for the same volume of food.

Helps you live longer. Studies suggest that increasing your dietary fiber intake — especially cereal fiber — is associated with a reduced risk of dying from cardiovascular disease and all cancers.
How much fiber do you need?
The Institute of Medicine, which provides science-based advice on matters of medicine and health, gives the following daily fiber recommendations for adults:
Men aged 50 or younger – 38 grams

Men aged 51 or older – 30 grams

Women aged 50 or younger –

25 grams

Women aged 51 or older – 21 grams
Easy ways to add fiber to your diet
Swap Mayo for Avocado in Sandwiches
A study in the Nutrition Journal discovered that people who added half an avocado to their meal reported a 40 percent decreased desire for food afterward. This is because avocados are packed with healthy fats and fiber, which helps to fill the stomach. Additionally, avocados help the body absorb fat-soluble nutrients like vitamins A, D, K, and E.
Add Bulgur to Salads
Try cooking bulgur the next time you want to add a crunch to your salad. Just a cup of bulgur has 150 calories and 8 grams of fiber. You can also use it as a replacement for toast or quinoa.
Snack on Popcorn
We all like to have a few snacks now and then, but potato chips can be trouble. They're oily, high in calories, and it's all too easy to eat the whole bag. If you're looking for a healthier option for your next movie night, try some air-popped popcorn. It has fiber, protein, and cancer-fighting compounds, and it's much lower in calories.
Make Hummus Your Go-To Dip
Hummus and veggies are a great combination. The fiber and vitamins in veggies make them a perfect vessel for a scoop or two of the creamy chickpea dip. Hummus is very versatile and can be added to salads and sandwiches to boost their nutrient and flavor factor.
Sneak Chia and Flax Seeds Into Oatmeal
A tablespoon of flaxseeds contains 2.8 grams of fiber, which helps filling you up. Flaxseeds are also a good source of omega-3 fats, which have various health benefits. Chia seeds contain even more fiber, with 5 grams per tablespoon. Chia seeds can be added to various foods to add texture and nutrition.
Toss Almonds Into Cereal
Instead of adding honey to your cereal or oats, try adding sliced almonds. They are a good source of fiber and magnesium and you only need a small amount.
Swap Your Side Dish for Beans
Navy beans and black beans are both great sources of fiber, with 9.5 grams and 7.5 grams per half cup respectively. They're also high in protein, making them ideal for weight loss. Simply cook the beans until tender and enjoy them whole or mashed as a delicious, filling addition to your favorite meals.
Try Meatless Mondays
Research published in the journal Nutrition and Cancer found that a diet rich in soy may lower your risk of certain hormone-related cancers. Pairing your protein with extra veggies and legumes will give your body the LDL-lowering fiber it craves. You don't have to forgo the fries every time, though. Instead, try having meatless Mondays. Plant sources of fiber like organic tofu and veggie burgers are delicious and full of nutrients. A diet rich in soy may lower your risk of hormone-related cancers, according to the journal Nutrition and Cancer.
Enjoy Figs for Dessert
Figs are a great fruit to eat because they are sweet and contain a lot of fiber. They are also a good source of iron and antioxidants. Fresh figs are better than dried figs because they contain less sugar.
Whip Up a Pot of Split Pea Soup
When the temperature starts to get colder, a piping hot bowl of soup is the best. This winter, instead of chicken noodles, try split pea soup. Just 100 grams of the legumes provides 8 grams of filling fiber for only 118 calories.
Grill Asparagus as a Side
Instead of eating a baked potato or pasta with your protein, try grilling asparagus as a side dish. It has almost 4 grams of fiber in a cup-sized serving. And it's easy to eat more than that.
Switch Out Your Morning Cereal
To increase your daily fiber intake, choose cereals that have over 5 grams of fiber and no more than 10 grams of sugar. Nature's Path Organic Smart Bran and Kellogg's All-Bran Original are both good options.
Pack a Pear for Lunch
You can avoid eating unhealthy snacks by eating fruit instead. Fruit is just as satisfying as junk food and is better for you because it contains 6 grams of filling fiber.
Whip Up an Artichoke Heart Dip
Dips don't have to be unhealthy and full of sodium. You can make your own at home with healthier ingredients like fiber-rich artichoke hearts and protein-packed Greek yogurt.
Change Up Your Pasta
Pasta that is healthier for you and just as filling is what Banza offers. Their pasta is made out of chickpeas and has 13 grams of a "star macro" per serving. Their sauce is also worth trying.
Snack on Pomegranate Seeds
Pomegranate arils are a great snack because they contain a lot of fiber. You can add them to yogurt or a PB&J sandwich for a sweetness boost.
Make Chili More Often
Now is the time to eat more chili. Fill your crock pot with cooked navy beans, which contain 9.6 grams of fiber per half-cup, that's 34 percent of your recommended daily intake! In addition to the other ingredients in your chili.
Toss Raspberries Into a Parfait
Skip the honey or agave and top your morning parfaits with fresh raspberries instead. You'll enjoy the fruit's tangy flavor and your body will benefit from the 4 grams of fiber.
Fiber supplements and fortified foods
Fiber supplements are not as good as whole foods. This is because they don't provide the variety of fibers, vitamins, minerals and other beneficial nutrients that foods do.
You can increase your fiber intake by eating foods that have fiber added to them, such as cereal, granola bars, yogurt, and ice cream. The added fiber is usually labeled as "inulin" or "chicory root." Some people may experience gas after eating foods with added fiber.
Some people may need to take a fiber supplement even if they change their diet because of medical conditions like constipation, diarrhea, or irritable bowel syndrome. You should check with your doctor before taking any fiber supplements.
Tips for fitting in more fiber
In summary:
Jump-start your day. For breakfast choose a high-fiber breakfast cereal — 5 or more grams of fiber a serving. Opt for cereals with "whole grain," "bran" or "fiber" in the name. Or add a few tablespoons of unprocessed wheat bran to your favorite cereal.

Switch to whole grains. Consume at least half of all grains as whole grains. Look for bread that lists whole wheat, whole-wheat flour, or another whole grain as the first ingredient on the label and have at least 2 grams of dietary fiber a serving. Experiment with brown rice, wild rice, barley, whole-wheat pasta, and bulgur wheat.

Bulk up baked goods. Substitute whole-grain flour for half or all of the white flour when baking. Try adding crushed bran cereal, unprocessed wheat bran, or uncooked oatmeal to muffins, cakes, and cookies.

Lean on legumes. Beans, peas, and lentils are excellent sources of fiber. Add kidney beans to canned soup or a green salad. Or make nachos with refried black beans, lots of fresh veggies, whole-wheat tortilla chips, and salsa.

Eat more fruit and vegetables. Fruits and vegetables are rich in fiber, as well as vitamins and minerals. Try to eat five or more servings daily.

Make snacks count. Fresh fruits, raw vegetables, low-fat popcorn, and whole-grain crackers are all good choices. A handful of nuts or dried fruits also is a healthy, high-fiber snack — although be aware that nuts and dried fruits are high in calories.
If you want to add more fiber to your diet, do it gradually over a few weeks. Adding too much too quickly can cause intestinal gas, abdominal bloating, and cramping. Going slowly allows the natural bacteria in your digestive system to adjust to the change.
Make sure to drink plenty of water when increasing your fiber intake, as fiber works best when it absorbs water and softens your stool.