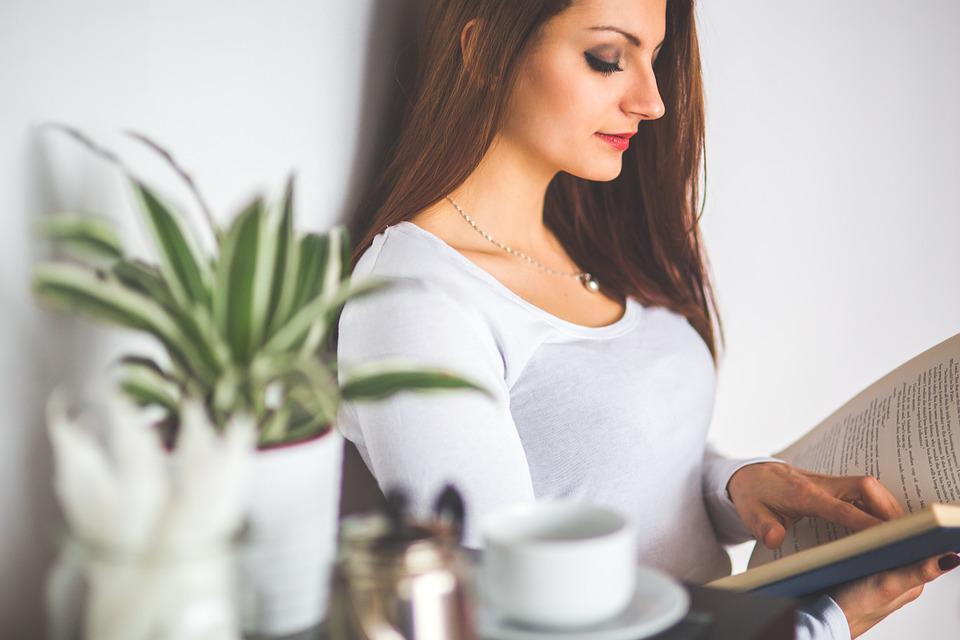 It can be difficult to adopt healthy lifestyle changes. Most people are aware that exercising and eating well are beneficial for their bodies, but it can be tough to maintain these habits in today's fast-paced world. Some individuals don't know where to begin. It can be difficult to break old habits if you're uncertain of how to start developing new ones. Luckily, there are a few methods you can use to change your lifestyle and improve your health.
Start With Small Changes
The process of changing habits can feel daunting, but it's important to start slowly. Making small tweaks to your routine can be just as effective as making radical changes that are difficult to stick to long-term. You don't need to completely overhaul the way you eat or exercise all at once—give yourself some time to make these changes.
If you want to have more energy, making small changes like taking the stairs instead of the elevator and walking a bit further every day can help. Being more active will also make it easier to stay motivated to do things like run errands or hang out with friends.
If you can maintain your small changes for about three weeks, they will likely become second nature to you. The positive feelings associated with these changes will likely motivate you to stick with them long-term.
Drink Water
Water is essential for the body and it's easy to forget to drink it throughout the day. When you become dehydrated, you can feel fatigued, making it more difficult to make healthy lifestyle changes.
You should drink more water during the day, or at least one glass before bedtime, to make sure your muscles are fully hydrated.
To stay focused and productive each day, it is important to drink enough water. When your body is properly hydrated, you will feel more energized and be able to make healthier choices.
The ideal amount of water to drink each day is half of your body weight in ounces. For example, if you weigh 160 pounds, you should drink at least 80 ounces of water every day.
Get Enough Sleep
If you're not getting enough sleep, it will be harder to stay healthy. Getting a good night's sleep is crucial for having the energy you need to get through the day and for maintaining a strong immune system. When you sleep, your body is able to repair itself and fight off infection. If you're struggling to sleep, try keeping a sleep journal to track how much sleep you're getting each night.
If you're finding it hard to get to sleep, it might be because you're stressed. When you're stressed, your mind might be racing, making it tough to relax at night and fall into a deep sleep. If that's the case, try doing some relaxation techniques before bed, like deep breathing or visualization.
You can make it easier to fall asleep by setting up the room for sleep using heavy curtains or wearing eye masks.
If you're struggling to get enough sleep, it might be a good idea to talk to your doctor about any underlying sleep issues.
Prioritize Work Breaks
I'll admit that I used to work through lunches and rarely take work breaks in order to stay productive. However, working for too long without taking breaks ultimately led to me zoning out and crashing due to tiredness by the end of the day. I've now realized that the healthier route is allowing myself to take short pauses between meetings and projects to stretch, meditate, or just simply step away from my computer.
A study that was conducted previously showed that the most productive people work for 52 minutes and then take a break for 17 minutes. If you work an 8 hour day, that would be about 7 breaks. Although this may seem like a lot, even taking a few minutes here and there to refocus has done wonders for my mind and body. From this point on, I will be keeping this as a healthy habit.
Eat Breakfast Every Day
If you're not careful, you may have a hard time making it through the day if you regularly skip breakfast or eat something unhealthy for breakfast like donuts or pastries. A nutritious breakfast is essential to getting your day started right.
If you don't have time for breakfast in the morning, you're more likely to be obese, have heart problems, and get type II diabetes. Eating breakfast helps you avoid overeating later in the day. If you can't have a healthy meal, try packing something easy like oatmeal or yogurt.
You should not skip meals since it can make it harder to focus and lead to overeating later. Try to eat something small every few hours during the day, like a handful of nuts or vegetables with hummus dip if you are hungry.
Replace Coffee With Warm Lemon Water
Try drinking warm lemon water instead of coffee to start your day. It will help cleanse your digestive system and boost metabolism after a night's sleep. If you can't give up your coffee addiction, try to limit yourself to drinking coffee before noon at most.
A lot of people like to drink coffee first thing in the morning because it gives them energy and makes them happier for the rest of the day. Though this is true, if you have too much coffee, you may start to feel anxious if you don't get your daily fix of caffeine.
Follow a Morning Routine
Instead of just waking up and starting my day, I now wake up and spend a few minutes sitting in silence. I don't check my phone or get up and start moving around. I just sit and be still. After a few minutes, I get up and start my day like normal. I've added a simple routine to my mornings where I wake up and sit in silence for a few minutes. So far, it's really changed my outlook on the day ahead.
Now I wake up an hour earlier, which is easy because I've gotten into the habit of getting ready for bed, enjoying a leisurely cup of coffee in the morning, and checking my email and schedule. This extra time is really helpful in starting my day off productive and healthy, instead of feeling rushed and busy from the start.
Practice Mindfulness
Some benefits of mindfulness are less stress, better working memory, more focus, and less emotional reactivity. Also, mindfulness meditation might make your immune system stronger. You can be mindful in many ways during the day, like meditation, yoga, and self-compassion. I'm adding mindfulness to my morning by taking a walk without listening to anything, and meditating at night.
Move My Body
I've always struggled to keep up a workout schedule, so this season I'm being more flexible with myself. I've committed to just moving my body for at least a few minutes each day. This can be something small, like taking the stairs instead of the elevator. Or going for a walk during lunch. Or doing a 20 minute yoga class at night. Whatever works for you is what you should do. And know that even a small amount of movement is better than no movement when it comes to being healthy.
Keep Up with Doctor's Appointments
I was unable to go to my yearly doctor's appointments because of the pandemic, but now that things are returning to normal, I need to make sure that I schedule them again. If you haven't already, make appointments with your primary care physician, OBGYN, and dentist. Just as you wouldn't let your kids skip their doctor's appointments, you shouldn't skip yours either.
Skip the Sugar
Many people tend to eat too much sugar, leading to health problems. For example, eating sugary foods can spike your blood sugar levels throughout the day, leading to weight gain and fatigue.
Instead of drinking sugary beverages like soda or juice at mealtimes, one way to reduce sugar in your diet is by drinking water.
If you're looking for a sweet treat, try alternatives to regular sugar that will still give you the same level of sweetness without the harmful effects. Some sugar substitutes include stevia, monk fruit, and erythritol.
-Stevia is a natural sweetener that comes from the leaves of the Stevia rebaudiana plant and is 150 times sweeter than sugar with no calories or carbohydrates. It can help reduce cholesterol levels in your bloodstream. -Monk fruit contains antioxidants called mogrosides which are 150 times sweeter than sugar with no calories or carbohydrates and can help reduce cholesterol levels in your bloodstream. -Erythritol is a sugar alcohol found naturally in some fruits and fermented foods. It's 70 percent as sweet as table sugar but contains zero calories per gram and doesn't cause tooth decay or cavities.
Relax Your Body and Mind
If stress is becoming a problem in your life, it is important to find ways to relax your mind and body to avoid negative consequences to your mental and physical health. Relaxation can be tricky when you're feeling stressed, but there are many ways to get rid of stress.
Meditation relaxes your body and mind by allowing you to focus on the present moment. You can also try yoga, running, weightlifting, swimming, cycling, skiing/snowboarding, or dancing.
Exercise is a great way to reduce stress and improve your overall mood and productivity.
Lifestyle Changes Include Eating Healthy
The foods that you eat every day have a big impact on your overall health and how you feel each day. Eating healthy foods can help improve your energy levels, mood, and sense of well-being, while eating unhealthy foods can lead to fatigue, weight gain, poor concentration, anxiety attacks, depression, and other health problems.
A healthy diet consists mostly of whole foods that are low in fat, sugar, and refined carbohydrates. To maintain a healthy diet, avoid eating candy bars, sodas/sugary drinks, fried or processed food items like French fries or chips, white bread, pasta products (including pastries), and most desserts.
Try to incorporate more fruits and vegetables into your diet to ensure you're getting essential vitamins, minerals, antioxidants, fiber, healthy fats, and other nutrients. For example, strawberries and bananas can improve your mood while also giving you a good dose of vitamin C, folate, fiber, and potassium.
Vegetables such as spinach can help improve your vision by providing essential vitamins and minerals to your body, including vitamins K, A and B carotenoids (lutein), magnesium, chromium, calcium and choline.
A nutritious diet consisting of whole foods will do wonders for your physical health as well as your mental wellbeing. You'll have more energy, feel more confident and happy, and be able to think more clearly throughout the day. Not to mention, it'll lower your chances of developing chronic health problems.
Eating a diet that is rich in whole foods can help you lead a healthier lifestyle overall, both mentally and physically.
Get A Physical Exam
When trying to adopt a healthier lifestyle, it can be difficult to know where to start if you are not aware of your current health status. However, regular check-ups with a doctor can help you understand any risks you may have, such as obesity.
Your doctor can help you customize a lifestyle plan that fits your health needs and goals. This might include changes such as losing weight, adjusting your diet, or exercising more often.
Develop a Nighttime Routine
I've started to set aside some time in the evenings to wind down and prepare for sleep. This includes things like getting into my pajamas, brushing my teeth, and doing my nighttime skincare routine. I've also been using the Headspace app to do some sleep meditation.
Wear SPF Every Day
I always make sure to buy the right product and apply SPF in the morning as part of my skincare routine. I highly recommend Supergoop!'s Glowscreen because it not only protects you from the sun but also makes your skin look glowing and hydrated all day long.
Take Time for Me
This refers to many of the things mentioned earlier as being part of a healthy habit, something that is very important. Things like taking work breaks, mindfulness, and making regular appointments with the doctor are ways of making time for yourself, which is necessary after a long year. Also, don't forget to do things that make you happy, like hanging out with friends, drinking wine, or watching TV. We often get so caught up taking care of others that we forget about ourselves, but this is a reminder that it's okay to take care of yourself, too.