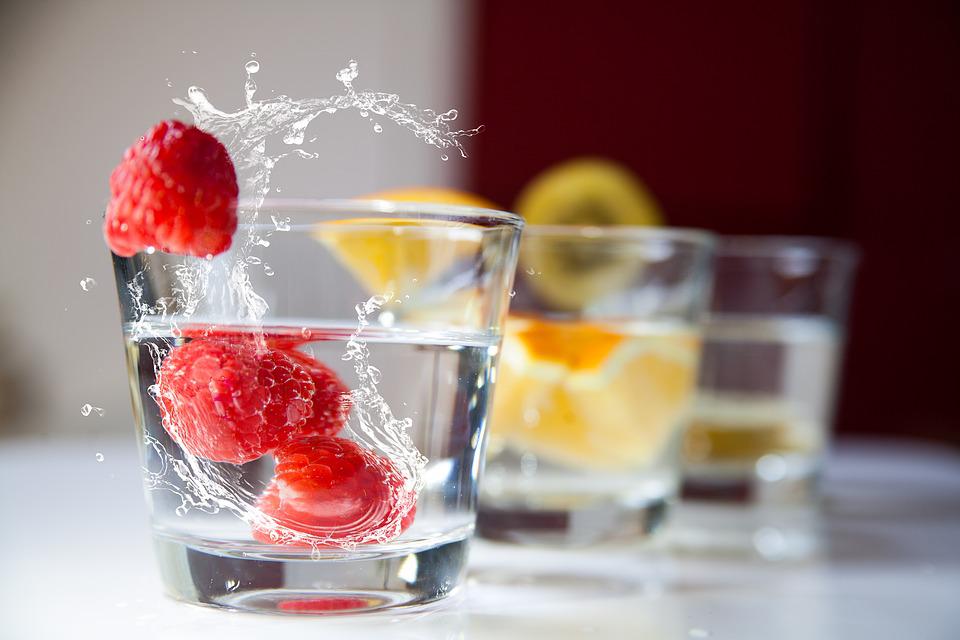 The importance of water to our health and well-being cannot be overstated. Our bodies are nearly 70% water, and we would only last a week without it. Water is essential to maintaining electrolyte balance, lubricating joints, regulating body temperature, and promoting cell health, among other things.
Even though we all know how important water is, most people don't drink 8 glasses a day like they're supposed to. It can be hard to make yourself do something that should be natural, but it doesn't have to be if you have the right information.
Here are 15 of our best tips and tricks to help you drink more water without it feeling like such a chore:
Understand your fluid needs
You must understand your body's fluid needs before deciding to drink more water.
The recommended daily water intake of 64 ounces, or 8 cups, is not based on science.
The National Academy of Medicine recommends that men consume 3,700 ml of fluid and women consume 2,700 ml of fluid per day.
Although NAM admits that it is not perfect to give broad suggestions about how much fluid you need, as it varies depending on your activity level, location, health status, and more.
If you're just trying to stay hydrated, drinking enough to quench your thirst will usually do the trick. However, you might need more fluids than that if you often exercise, work in hot weather, or live in a hot climate.
Set a daily goal
If you want to achieve something, setting an intention is key. Having the mindset and taking the necessary steps to complete a task is just as important as actually doing it. For example, if you want to drink more water, setting a daily goal will help remind and motivate you to stay on track.
To be effective, goals should be SMART, which is an acronym for the following criteria:
Specific
Measurable
Attainable
Realistic
Time-bound
A water-consumption goal that would meet the SMART criteria would be to drink 32 ounces (960 ml) of water per day.
Tracking your progress can help to keep you motivated in achieving your goal and turn it into a habit.
There are a lot of apps that can help you monitor your water intake and make sure you are meeting your goals. These apps can show you how much water you need to drink, how much you have already drunk, and how many days in a row you have been successful in meeting your water intake goal. Some of these apps also make it into a game to help motivate you even more!
Keep a reusable water bottle with you
If you have a water bottle with you at all times, you are more likely to drink water regularly throughout the day.
A reusable water bottle is a water bottle that can be used multiple times. You can use it to drink water in any setting, whether you're running errands, traveling, or at home, work, or school.
If you keep a water bottle within view, you will be reminded to drink more water.
It is also more environmentally friendly than using disposable plastic water bottles.
Set reminders
You can also set reminders to drink more water using an app or the alarm on your smartphone or smartwatch. This way, you can make sure to stay hydrated throughout the day.
You could try setting a reminder to drink some water every 30 minutes, or to finish your current glass and refill it every hour.
Here are some reminders that can help you drink more water, especially if you have trouble remembering or if you're too busy.
Replace other drinks with water
A way to drink more water and lose weight is to stop drinking other beverages and only drink water.
While these drinks may temporarily quench your thirst, they are not as hydrating and are usually full of sugar. Consuming all that liquid sugar can have negative consequences for your health and cause you to gain weight without realizing it. Replacing other drinks with water can help you drink more water, improve your health, and potentially lose weight by cutting out sugar.
Drink a glass of water before eating
If you want to drink more water throughout the day, a good strategy is to drink a glass of water before each meal. This is especially effective if you have three meals a day and also eat snacks in between. By doing this, you can add 4-5 cups of water to your daily water intake. This is more than half of what an average person should drink in a day.
Did you know that sometimes when you think you're hungry, you're actually just thirsty? Drinking a glass of water before eating can help you figure out whether you're really hungry or just wanting something to drink. This is also a great way to cut calories and lose weight!
Get a water filter
If you are worried about the safety or quality of the tap water in America, you should consider buying a water filter.
There are filters available at a range of prices, from expensive whole-home water filtration systems to cheaper water-filtering pitchers.
In addition, filtering your water could improve the taste.
Point-of-use water filters that are placed in water-filtering pitchers or directly on a faucet can reduce the levels of waterborne bacteria, lead, and arsenic to safe levels.
Water filters are less expensive and more eco-friendly than bottled water, which is often no different than tap water.
Flavor your water
There are a few things you can do if you don't like the taste of water or if you need some flavor to help you drink more water.
substitute water for sugary drinks One option for healthy living is to use an inexpensive fruit-infuser water bottle to substitute water for sugary drinks.
Some popular combinations for fruit-infused water are cucumber-lime, lemon, and strawberry-kiwi. But really, you can use whatever fruits you like best.
There are also water enhancers available in powder or liquid form, but many of them contain sugar, artificial sweeteners, or other additives that could be harmful to your health.
Drink one glass of water per hour at work
If you have an 8-hour workday, drinking a glass of water every hour at work will increase your daily water intake by 8 cups (1,920 ml).
The text is advising the reader to drink water regularly throughout the work day, and to always keep their cup filled.
This method will ensure that you are drinking water consistently throughout your workday.
Sip throughout the day
One easy way to help you stay hydrated is to drink water regularly throughout the day.
Drinking water regularly throughout the day will keep your mouth hydrated and may also help improve your breath.
If you want to stay hydrated throughout the day, keep a glass of water or a reusable water bottle within your line of sight at all times. This will help you remember to take a sip every now and then, and will prevent you from becoming dehydrated.
Drink a glass when you wake up and before bed
two glasses of water a day, one in the morning and one at night.
This is especially useful for people with ultra-busy schedules, as bookending your days with a glass of water might take the pressure off having to constantly remember to down a glass throughout the day. This habit has a host of other benefits too, as a glass of ice-cold water in the morning helps wake you up and gets you alert, while drinking water before bed helps your organs with the internal processes they perform while you sleep.
An additional benefit of drinking water before bed is that it usually eliminates morning breath and dry mouth.
Drink a glass of water while waiting
Do you know the small moments of waiting we deal with in our everyday lives? Like waiting in line at a coffee shop, waiting for pasta to boil, or waiting for a printer to finish printing documents. These small instances of waiting can be the best time to drink a glass of water!
So next time you're in your office and waiting for coffee to brew, drink a glass of water instead of staring into space! This will help you drink more water and be more mindful of your surroundings.
Drink water from a marked tumbler
If you are not motivated to refill your glass 8 times a day, you could buy a marked tumbler and set a goal to finish a certain amount of water by the end of the day.
You should start by thinking about how much water you should be drinking every day, and then filling a large bottle with that amount. Try to finish the bottle before the end of the day. If a large water bottle is too much for you, you can use a smaller one and break down your intake to make it more manageable.
If your goal is to drink 2L of water a day, a good way to make sure you reach that goal is to buy a 1L tumbler and make sure to empty it twice. To make it even more efficient, set a time limit for yourself. For example, "I have to finish 1L before noon, and another 1L before going to bed."
You can more easily reach your water intake goals for the day if you have a water bottle with measurements on it. Be sure to refill the bottle every night before bed.
Eat water-rich foods
To get more water in your system, try eating foods that are high in water content such as fruits and vegetables. Many fruits and vegetables contain large amounts of water, such as lettuce which is 96% water. Other examples include celery, zucchini, cabbage, watermelon, cantaloupe, and honeydew melon which are all at least 90% water. Not only will this help with hydration, but these foods also offer other health benefits due to the vitamins, minerals, and antioxidants that they contain.
If you're trying to lose weight, this hack is for you. Eat water-rich fruits and vegetables to stay fuller for longer and avoid mindless snacking throughout the day.
Never leave the house or office without a full tumbler of water
Make sure to always have a full, reusable water bottle with you when you leave the house. This is a great way to ensure you drink enough water, since many people don't drink water simply because it's not convenient. Having a water bottle with you at all times will ensure you have water no matter what you're doing, whether you're running errands, working, or traveling.
Carrying a water bottle with you will remind you to drink water more often. If it's sitting on your desk at the end of the day and it's still full, it will serve as a reminder that you need to drink more water.
Additionally, ditching your reliance on plastic bottles benefits the environment tremendously!
Stay Hydrated, Stay Happy
Adequate water intake is essential to good health.
According to the National Academy of Medicine, people need an average of 2,700 to 3,700 ml of fluid per day. This fluid can come from water, other drinks, or food.
Although it is essential to drink water regularly, it can be hard to make it a habit, especially if you are busy, forget to drink often, or don't like the taste of water.
We all know that water is essential for our health, but it can be hard to stay hydrated. Busy work schedules, the desire for more interesting drinks, and the fear of needing to use the bathroom often can all get in the way. However, making the effort to drink more water is one of the best things you can do for your body.
We don't have to make drastic changes to our lives to drink more water. If we use the strategies mentioned earlier, it will be easy to stay hydrated and live a healthier lifestyle.